09 May

St. Joseph teachers retire

A reception was held May 1 at St. Joseph Elementary School for two retiring teachers who have devoted many years of service to their students and the school.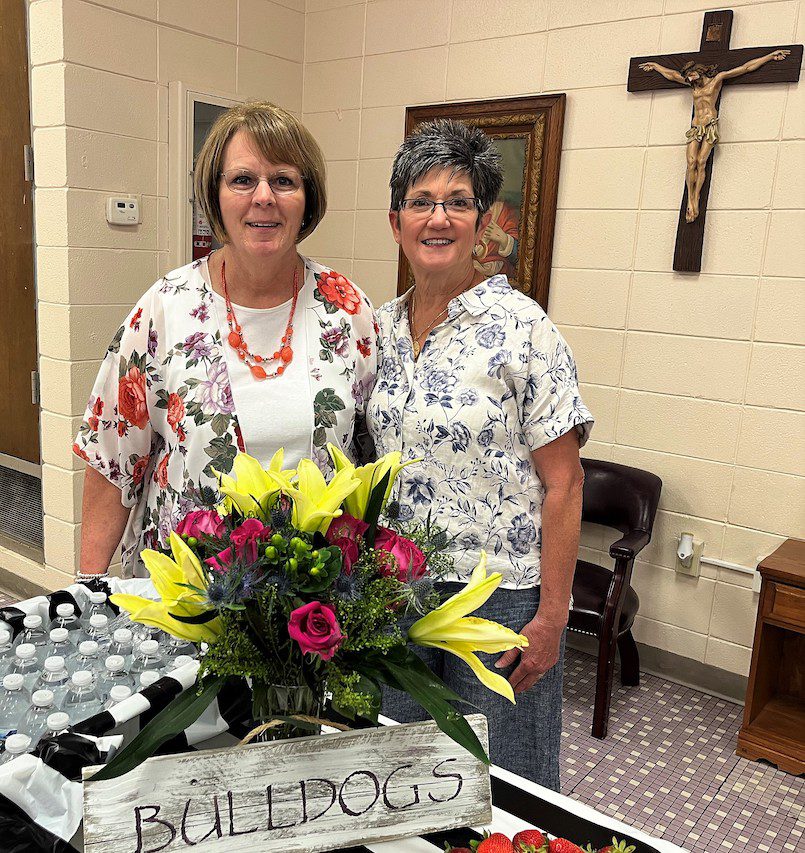 Second grade teacher Tamara McMillan and art teacher Shannon Chamoun were surrounded by colleagues, family and friends at the reception. McMillian is completing 30 years of teaching with the school, some of which was also spent in first and third grade classrooms. Chamoun has awakened the talents of budding artists in both the elementary and middle schools for 12 years. She was also one of the organizers of the Art Ragin' Cajun Festival which began in 2003. Her skill in preparing Louisiana-style cuisine added much to the success of that fundraising event which supplemented art and drama projects.