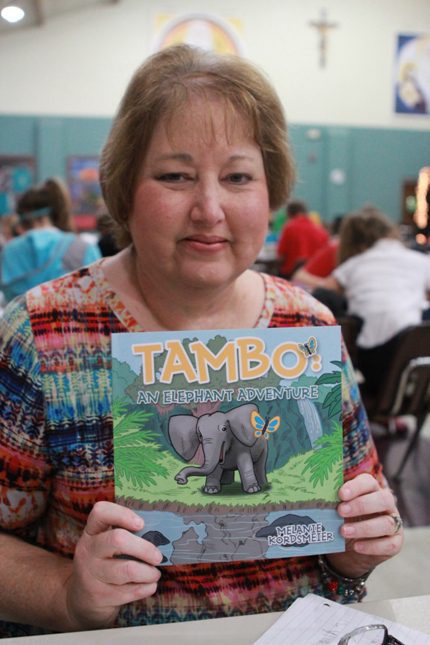 14 Dec

St. Joseph teacher publishes book

St. Joseph School teacher Melanie Kordsmeier has had her first children's book published.


"Tambo: An Elephant Adventure" is the story of an African elephant that falls into a poacher's trap but is rescued by two kind-hearted children.


"I've always liked elephants," Kordsmeier said. "I wanted to do something for my grandchildren and make them aware of some of the issues facing elephants today."


She incorporates her grandchildren into the story, adding that it took about a year to complete the book. Many aspiring writers face multiple rejections before finding a publisher. "I just sent it to Archway Publishing and was told they liked it," Kordsmeier said.


The fourth grade students in Kordsmeier's class are excited about her book. "They're thrilled," she said. "They think it's so cute. I don't think it's really set in yet that their teacher is a writer now, but they all congratulated me and wrote little letters and notes to me."


The book is available for $10.95 at bookstore.archwaypublishing.com or from Amazon.