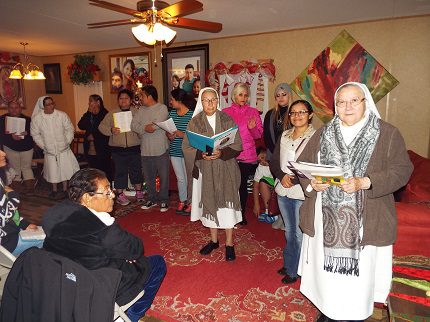 31 Dec 2017

St. Joseph hosts devotions

Posted at 2:51 PMh

in

News

St. Joseph Church's Hispanic parishioners held a series of nightly novenas or devotions between Dec. 15 and 22 to commemorate the birth of Jesus Christ.


The posadas, which translates to lodging or accommodations, had parishioners gathering at individual homes and church facilities.


Reenactors portraying the Holy Family and their supporters went to these locations representing an inn where Mary and Joseph sought shelter in anticipation of Christ's birth. Their pleas were sung out while musical responses from inside were initially rejected. When they were finally accepted, the participants came inside to recite a rosary, listen to a teaching and enjoy food and fellowship.