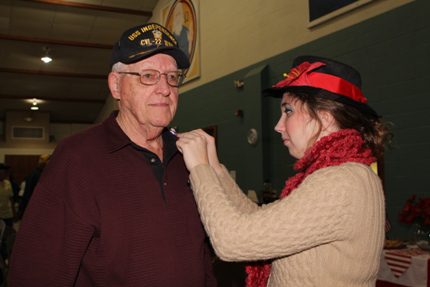 10 Nov

St. Joseph honors veterans

St. Joseph High School held its 15th annual Veterans Day observance on Nov. 10. Several students from the school's Interact Service Club, which is affiliated with Rotary International, presented a program that included patriotic songs, tributes and prayers for the fallen.


A number of veterans from World War II through Middle East conflicts were in attendance. A reception hosted by the National Honor Society was held afterward.


Among the honored was 89 year-old Al Hiegel, a Navy veteran who served aboard the USS Independence (CVL-22) during the war with Japan. It was an aircraft carrier engaged in the Battle of Okinawa and the only carrier involved in the fight that wasn't hit by a kamikaze suicide plane.