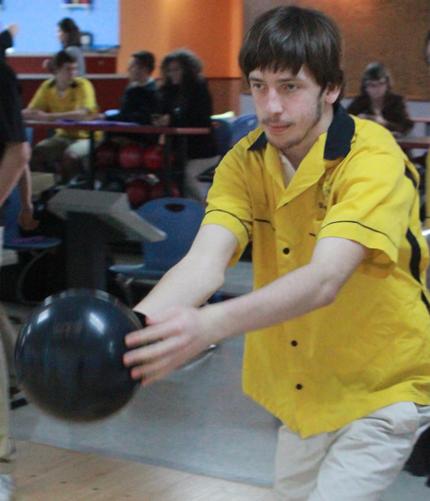 11 Feb 2015

St. Joseph Bowling Team wins conference tourney

The St. Joseph High School Boys Bowling Team won the 3A/2A/1A East Conference Bowling Tournament held at Conway Bowl on Feb. 10.

St. Joseph competed with eight other teams that included Riverside (Jonesboro), Izard County Consolidated, Mayflower, Concord, Conway Christian, Academics Plus and Bay. St. Joseph led second place Riverside 3,791 pins to 3,633. Izard County Consolidated was third.


Sophomore Andrew Marks led all bowlers with 574 pins. Junior Grant Merkel was fourth with 528. Senior Aaron Hoelzeman was fifth with 525, and junior Nathan Hambuchen was seventh with 518. All four boys were also named All-Conference.


The St. Joseph Girls Bowling Team finished in fifth place at the tournament with 2,408 pins. Mayflower was first with 2,625. Riverside and Izard County Consolidated were second and third. Junior Mary Rose Siebenmorgen was the No. 4 bowler in the tournament with 398 pins. Junior Tia Massa was ninth with 374. Both girls were named All-Conference.
Both the boys and girls teams qualified for the state tournament which will be held in Cabot on Wednesday, Feb. 18.