20 Jul 2020

St. Joseph Bazaar cancelled, vehicle raffle in the works

Posted at 9:29 AMh

in

News

The St. Joseph Bazaar – a summertime tradition in the 501 – has been added to the list of events that have been cancelled because of the COVID-19 health crisis.

This would have been the 108th annual event. It typically includes box lunches, a spaghetti dinner, a midway, a raffle, a silent auction, games and carnival food. In addition, raffle tickets are typically sold for a chance to win a vehicle and other prizes.

"We are sad to announce that we are unable to have the 2020 St. Joseph Bazaar on the first weekend of August because of the current pandemic," stated a release posted on the St. Joseph page on Facebook. "As you know, our Bazaar is a wonderful opportunity for St. Joseph families to come together and build relationships while raising money to offset operational costs of the school as well as reduce tuition costs."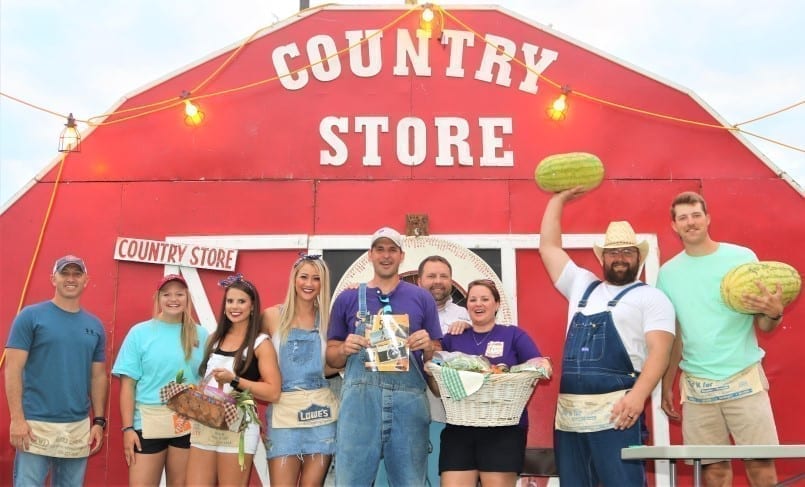 Last year, the Bazaar raised $115,000 for the school.
"St. Joseph Parish has a long history of supporting Catholic education, and the Bazaar is no exception," said Austin Beam, a 1999 graduate of St. Joseph School and chairman of the Bazaar committee. "Just like the last 107 years, Bazaar proceeds ensure that the children of the parish and school have everything that is needed for an exceptional Catholic education."
Austin, who also serves on the St. Joseph School Board, said the event has evolved over the years since its inception in 1912. "This year, there is more of a need than ever before to evolve. Although the in-person fellowship aspect may not be possible, the core mission, rooted in an exceptional Catholic education, remains as strong as ever."
The committee has purchased a 2019 Ford Ranger Truck and is moving forward with plans to sell raffle tickets once school resumes. Members hope to have the drawing at an event this fall.
For more information, visit sjsbazaar.weebly.com or the St. Joseph School page on Facebook.