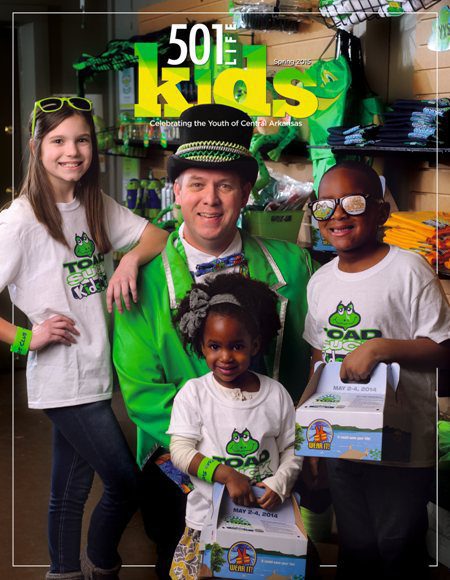 09 Mar

Spring issue of 501 Kids publishes

501 Kids is celebrating spring with its new edition which began hitting the streets last week.

"Spring is such an exciting time with so many fun activities geared toward kids and family," said editor/publisher Sonja J. Keith. "At the top of the list has to be Toad Suck Daze in Downtown Conway the first weekend in May."


The cover of this month's issue features Toad Master Brian Ratliff with siblings Zoe Bella and Zachary Dupins along with Allison Myers who are ready for spring and the launch of the Toad Suck Kids Club. The Conway Area Chamber of Commerce and 501 LIFE/Kids are teaming up to present the kids club.

Other articles included this issue include:

Preparing a child for a new sibling.
Suggestions to make outdoor time a learning experience.
Spring break destination suggestions in the 501.
Planning and preparation for spring sports.
Discovering the importance of family playtime.
The spring issue of 501 Kids also features the winners in an elementary school literacy contest.

Copies of 501 Kids are available at the 501 LIFE office and at the following locations of advertising partners: Central Arkansas Pediatrics, Conway Regional Medical Center, Deal Family Dental, First Security Bank, First Service Bank, Shoe Choo Train, St. Joseph School and AETN.