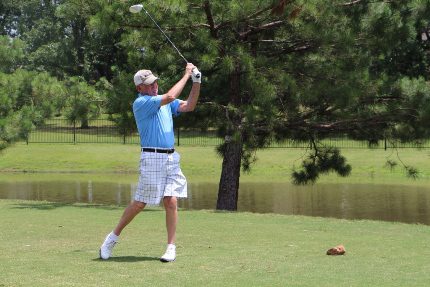 27 May 2015

Spots still available for Conway Regional Golf Classic

Amateur golfers from throughout Faulkner County will tee off in the 19th annual Conway Regional Golf Classic at Centennial Valley Country Club on Monday, June 8.

The four-player scramble offers a morning (8 a.m.) and an afternoon round (1:30 p.m.) with two flights per round.


Nabholz Construction has been the presenting sponsor of the tournament since its early days and will sponsor the 2015 edition as well. Other presenting sponsors are Therapy & Rehab Solutions and CoreSource. The tournament is a favorite among amateur golfers.


This year's proceeds will go toward the Health Foundation Endowment Fund benefitting numerous health care projects at Conway Regional. In the past funding has gone toward projects such as the medical center's OB/OR expansion.


More than 170 amateur golfers competed in the 2014 tournament. The low team score last year for the 18-hole tournament was a 51.


"There are still a few spots open for teams, but the tournament always sells out and is filling quickly," said Marla Hambuchen, special events coordinator for the Conway Regional Health Foundation.


For details, call 501.513.5938 or email [email protected].


The Conway Regional Health Foundation is a separately incorporated official fundraising organization for Conway Regional Health System. The Foundation handles all forms of charitable giving. Visit ConwayRegional.org for more ways to help Conway Regional provide quality, compassionate care to the community.