29 Mar 2021

Splash and Bubbles for Parents App dives into ocean science education

Posted at 8:34 PMh

in

News

CONWAY — The Jim Henson Company, Digital Promise and Curious Media have partnered to develop the free Splash and Bubbles for Parents App, funded by the National Science Foundation. Researchers in early STEM learning at Digital Promise are conducting a field study to better understand how the app can help families talk about and engage in science learning together.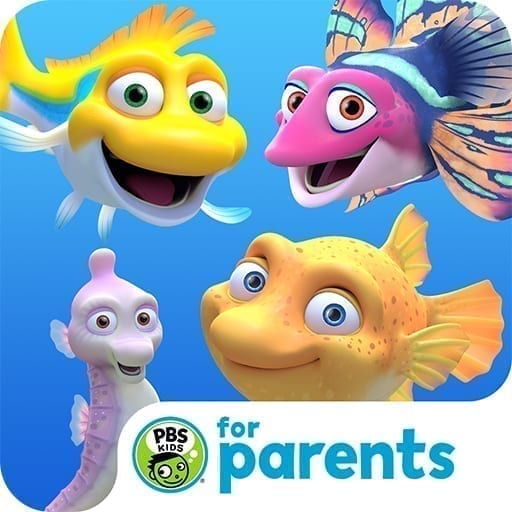 Arkansas PBS was awarded a $2,000 research grant from Digital Promise to engage with 20 local families to test this new app in fall 2020. As part of the research study, they learned how to use the app to support their child's science learning, received a Kindle Fire HD 8 – Kids Edition device to test the app, and received a $25 gift card after completing a survey and brief interview.
Splash and Bubbles for Parents is a free app that provides families with conversation starters, videos and activities to explore ocean science together. Developed in collaboration with early childhood and marine biology experts, the app can be used as a second-screen experience while watching "Splash and Bubbles" on broadcast or via streaming. Designed to be used by parents and caregivers, the app automatically recognizes which episode of "Splash and Bubbles" a child is watching and syncs to the episode to provide parents and caregivers related information about ocean animals, environments and science themes that are featured on the show. It also offers conversation starters or ideas to encourage families to explore science learning together and includes a wealth of information about the ocean and the wonderful creatures that live in it.
Splash and Bubbles for Parents is now available in the PBS KIDS App Store and is compatible with iPhone, iPad, Google Play for Android devices, Amazon App Store for Kindle Tablet.
The PBS KIDS series "Splash and Bubbles" is designed to encourage kids ages 4-7 to explore the natural undersea world. The animated multiplatform media property follows the adventures of Splash, a yellow fusilier fish, Bubbles, a Mandarin dragonet, and their friends as they explore the world's ocean habitats, make new friends and learn about the many different ways life looks and lives under the sea. Developed with an advisory panel of top marine biologists, digital innovators and educators, "Splash and Bubbles" is grounded in a marine biology and social-emotional curriculum that focuses on themes of diversity, individuality, interconnectedness and the celebration of learning and discovery. The series is created by John Tartaglia ("ImaginOcean," "Johnny and the Sprites") and coproduced by The Jim Henson Company ("Dinosaur Train," "Sid the Science Kid") and Herschend Studios ("Chuggington," "Harlem Globetrotters"). More information on "Splash and Bubbles" is available at pbskids.org/splashandbubbles.