19 Jan

Spirit of Unity Award presented

The Unity Health Foundation recently presented a Spirit of Unity award to recognize the Acute Inpatient Rehabilitation Center staff. 

Nelda Allison was a patient at the rehab facility and wanted to thank the unit for helping teach her to walk again, and providing excellent care. Allison's Spirit of Unity recognition benefits the Foundation's "Home is Where the Heart is" campaign, specifically the Acute Inpatient Rehabilitation Center. The renovations include patient rooms, family room, dining room, gym area remodels and a new covered entrance, all with a home-like environment.

"The work the therapists do is just amazing," Allison said. "I want the people who work for [Unity Health] — doctors, nurses, therapists, aides — to know how much I appreciate everything they did for me. I just think it is a wonderful place."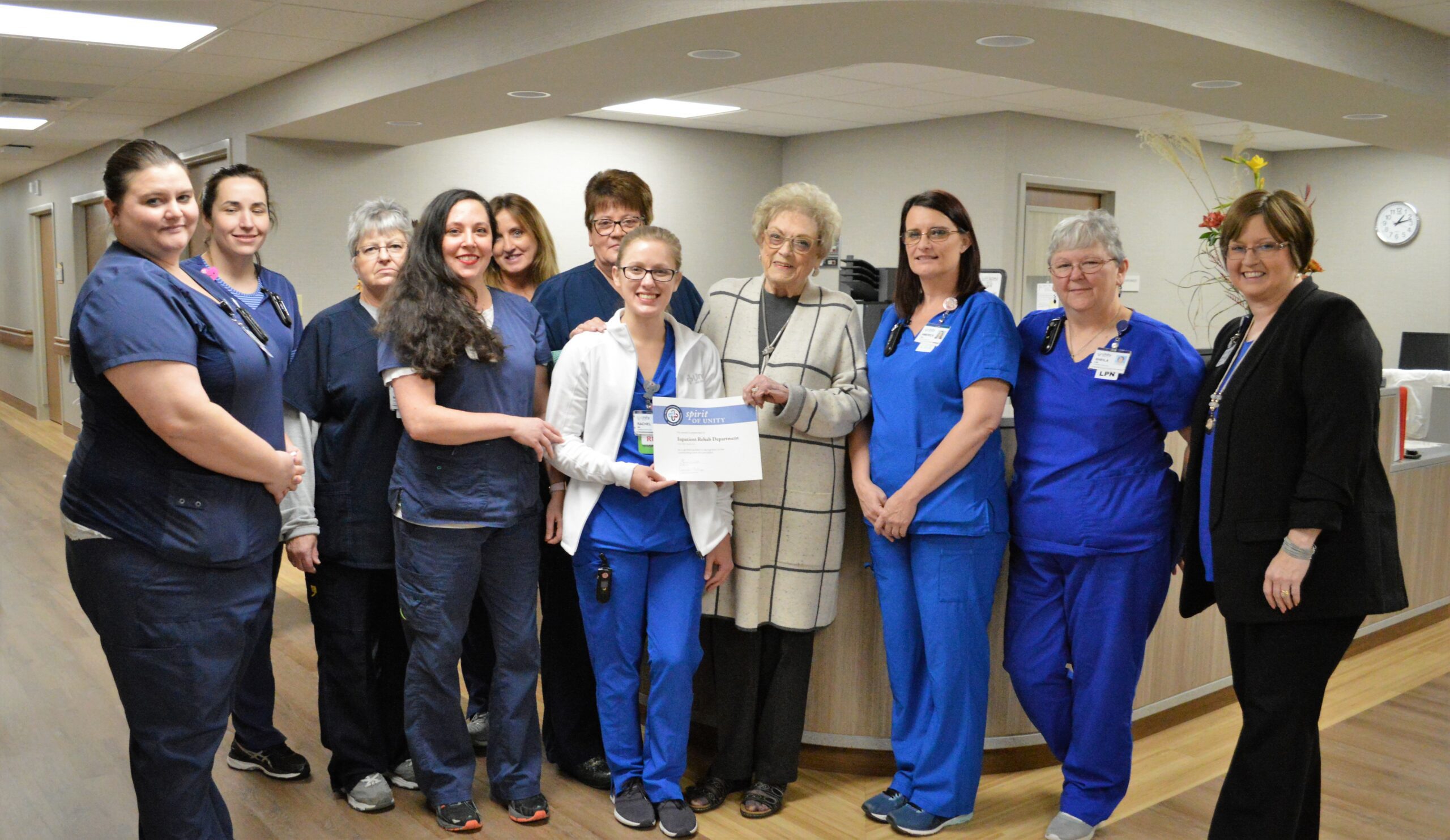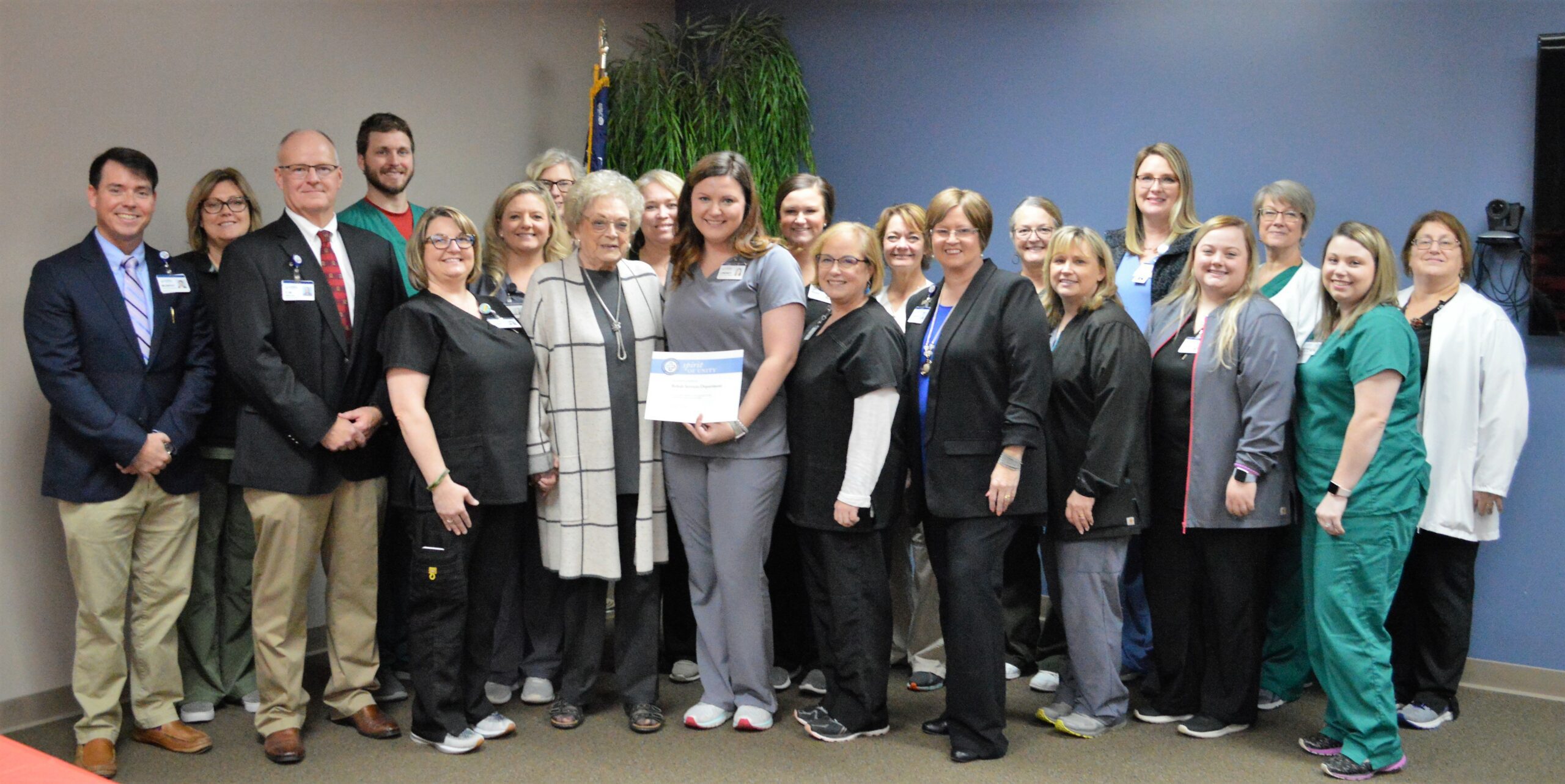 The Spirit of Unity Award is a way for patients or family members of patients to show their gratitude by giving a gift in the employees' honor to the Unity Health Foundation. These gifts go toward special projects and equipment upgrades that will help to ensure Unity Health is here to care for patients for generations to come.
"The Foundation is grateful for people like Ms. Nelda," said Unity Health Foundation Executive Director Cassandra Feltrop. "They help us to continue to make improvements to our facilities to further provide for the health and well-being of our community."
For more information about Spirit of Unity or to honor a Unity Health associate, please call 501. 278.3186 or visit unity-health.org/foundation/donate-now/.