11 Dec

'Spirit' drives McGaha, Wildcats

by Mark Oliver

With the middle of December fast approaching, basketballs still aren't bouncing at one 501 school, but for good reason.

Eleven of Harding Academy's 14 basketball players are still on the gridiron this weekend, representing their school in the Class 3A title game against Osceola on Saturday, Dec. 14, at War Memorial Stadium in Little Rock. 

Win or lose, the Wildcats must shift their focus from football to basketball within 48 hours as their basketball team prepares for the season opener Monday.

"First, we have to get some good sleep," Wildcats senior forward Connor McGaha said. "Then, maybe an ice bath to get the soreness out of my legs. We'll practice on Sunday and go over some things and, hopefully, we'll be ready to go Monday. I've got complete faith in my teammates, and we'll be ready to go."

McGaha was selected to this year's 501 Basketball Team — 41 players representing the best the 501 has to offer both on and off the court. The team is sponsored by Conway Regional Health System, First Security Bank and Conway Orthopaedics and Sports Medicine Center. The senior was nominated by his coach, Brad Francis.

"Connor has a great positive spirit and energy around school that he brings on the court with him," Francis wrote in his nomination. "Last season, he was the first player off the bench and provided us a different look in the post. This season, I expect Connor to have a much larger offensive role. He has a calm presence, disrupts a lot of shots on the defensive end and has the ability to put the ball on the floor for a big man."
As McGaha eyes the start of his final basketball campaign, the senior remains optimistic about the Wildcats' chances this season.
"I think we will have a good team this season," McGaha said. "We lost three senior starters last year, but I think that the guys coming up are just as good as the guys we lost. I'm excited to see how they do. I think we have a shot, and I'm excited to see as far as we can go. We haven't practiced much, and we're a little slow getting started this year, but Coach Francis will whip us into shape, and we will be ready to go." 
This season, McGaha has one game circled on his calendar as Harding Academy's must-see game this season.
"Bald Knob," McGaha said. "They're our rival, and they're really good this year. They have a lot of guys that I've known for a long time, and I'm really excited to match up with them."
As a senior leader, McGaha is focused on self-improvement and growing his underclassmen.
"This season, I'd like to become a better shooter and 3-point shooter," McGaha said. "Even as a senior, there's still so much that I could learn about the game. As a team, we enforce a team-first mentality. It's very easy in today's game to get caught up with individual players going off for 60 points. My goal is to reinforce the idea that the team comes first."
Off the court, McGaha is involved with Key Club, serves as Student Association treasurer, plays soccer and competes in track and field at Harding Academy. In his free time, the senior enjoys spending time with friends and family, listening to music and pursuing an interest in filmmaking. 
"Connor has great school spirit and is very creative," Francis wrote. "He is involved with his church youth group and has been involved in short-term mission trips." 
"I put God first in everything I do," McGaha said. "I play for Him. On or off the court, it's important to be the hardest worker in the room. Outwork everyone, whether that means physically or mentally. It's very important and often overlooked. If you can have the mental aspect of the game figured out, the physical part is a ton easier."
Harding Academy plays host to Harrisburg to open its season at 5 p.m. Monday, Dec. 16.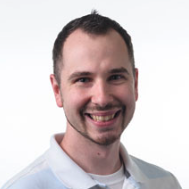 Latest posts by Mark Oliver
(see all)