26 Dec 2019

Soup's on! A regular at winter mealtime

Soups are generally liquid food, mostly served hot and made with a combination of liquid, stock or juice. Various forms of vegetables are cooked in the liquid/broth mixture until tender. Soups and stews may often have the same characteristics.

Soups are a regular at our home, especially in the colder months. Just like many of you, we have collected our favorites through the years and have printed some of them here for you. The Potato and Cheese Soup (made for years at Zinzendorf's restaurant here in Conway) was a creation of Katheryn McManis; the Apple and Squash Soup (pictured) was from Annabelle Andersen; the Navy Bean Soup is Nancy Bingham's; and the French Onion Soup is from Anne Dykstra of Greenville, S.C., served at the Evangelical Institute of Greenville. 

Soup can be "dressed up" or served in its simplest form. We enjoy doing both! I have included two recipes for cornbread. One is my favorite, and the other is Nancy's creation that has become the standard cornbread staple; it is gluten-free, but even the discriminating taste will love either one.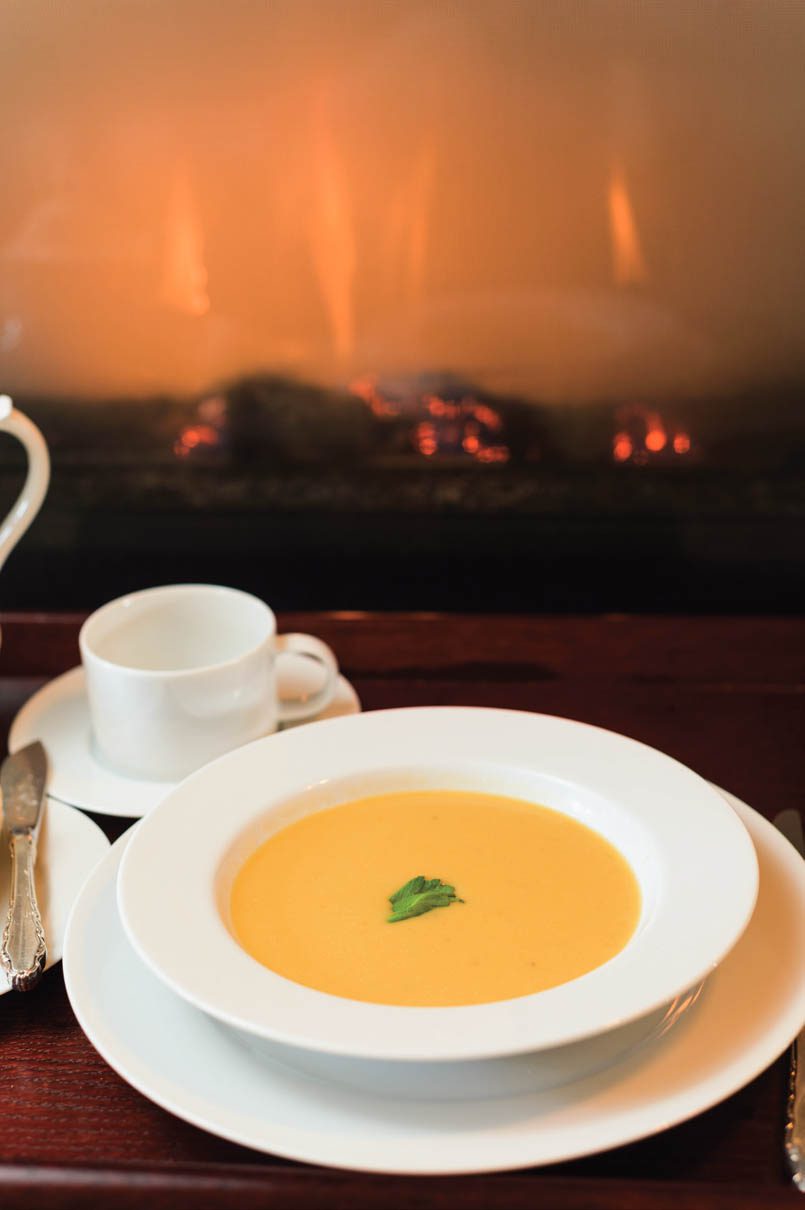 During these cold winter months, the aroma of chicken or beef stock coming from the kitchen serves as an announcement that "soup's on!" Although we will always return to our tried and true favorites, branch out of your soup comfort-zone and experiment with a new liquid entree for these winter months. They make great gifts for the neighbors, as well!
Apple and Squash Soup
Cut one large butternut squash (about 1 pound) in half; seed, peel and cut in chunks. Peel, core and chop one medium onion. Peel, core and chop three tart apples. Combine all three ingredients with 1/4 teaspoon of rosemary, 1/4 teaspoon marjoram, 3 cans of chicken broth, 2 cans of water, 2 slices of white bread and salt and pepper to taste in a heavy saucepan. Bring to a boil and simmer uncovered for 45 minutes. Cool, then put half in blender and puree. Return to saucepan and bring to a boil. Turn off heat and add 1/2 cup heavy cream. Serve hot.
Soup can be made beforehand and refrigerated after it has been pureed. Add cream when ready to serve.
Navy Bean Soup
1 cup dried navy beans
5 cups water
1/2 cup chopped celery
1/2 cup chopped onion
1/2 cup chopped carrots
1 tablespoon chopped fresh parsley
1 chicken-flavored bouillon cube
1/2 cup diced lean cooked ham
1 bay leaf
1 tablespoon catsup
1 teaspoon Worcestershire sauce
1/2 teaspoon dried whole basil
1/2 teaspoon dried whole oregano
Grated Romano cheese (optional)
Sort and wash beans; place in a large Dutch oven. Cover with water two inches above the beans; let soak overnight. Drain beans. Combine beans, 5 cups water, celery, onion, carrots, parsley and bouillon cube; bring to a boil. Cover, reduce heat and simmer 45 minutes.
Add next six ingredients; cover and simmer an additional 30 minutes. Remove bay leaf.  Sprinkle each serving with Romano cheese, if desired. Makes about 6 cups.
Katheryn's Potato and Cheese Soup
2 cups potatoes
3 cups water
1 stick margarine
1/2 cup all-purpose flour
2 cups chicken broth
Carrots, onions, parsley, salt, pepper and garlic to taste
Cook diced/chunk potatoes in boiling water. Add sliced carrots, onions, parsley, salt, pepper and garlic to taste. Boil until all is tender.
Melt margarine, add flour; add chicken broth and cook until thick and smooth. Combine broth mixture with potato mixture and add cheese of choice to desired flavor and color.
French Onion Soup
7 cups onions, sautéed in 1 lb. butter
Choose one of the following:  
10 cups beef stock 
2 large cans beef consume and 10 cups chicken stock 
2 large cans chicken broth, 1/2 cup Worcestershire sauce and 1 cup sherry
Loaf of french bread
Put ingredients in a pot and heat together. 
Slice bread and butter each slice. Toast until dried and brown. Place slice of toast in soup bowl and top with Swiss cheese. Pour hot soup over toast. Serves 20-23.
Don's Favorite Cornbread
2 large eggs
1 cup buttermilk
1/2 cup vegetable oil
1 1/2 cups self-rising enriched yellow cornmeal mix
1 cup all-purpose flour
3 tablespoons oil
Preheat oven to 450. Spoon 2 tablespoons of oil into 8-inch iron skillet and place skillet in oven to heat. Mix all ingredients for cornbread; batter should be thick but pourable. Add additional buttermilk or oil if needed.
Bake in iron skillet until cornbread is crusty and browned, approximately 25 minutes.
Nancy's Gluten-Free Cornbread
1 1/2 cups yellow cornmeal
1/2 cup gluten-free flour
2 1/2 teaspoons baking powder
1/2 teaspoon baking soda
1/2 teaspoon salt
1/4 cup corn oil
1 to 1 1/2 cups buttermilk
1 egg
Mix dry ingredients. Add wet ingredients. Mix well and add additional buttermilk if needed for thick but pourable batter. Heat iron skillet in oven at 425 degrees. Add 1 tablespoon oil when skillet is hot. Pour in batter and bake 20 minutes.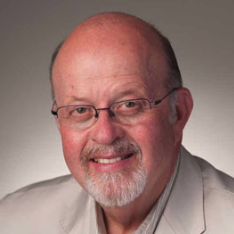 Latest posts by Don Bingham
(see all)