29 Sep 2020

Soldiering on

After a breast cancer diagnosis in July 2019, Patty Poulter of Conway was just coming out of radiation treatments when COVID-19 hit the 501 and the rest of the United States in early 2020.

But after being quarantined at home alone for five months because she was immuno-compromised, the University of Central Arkansas provost, 61, recently returned to her office in Wingo Hall.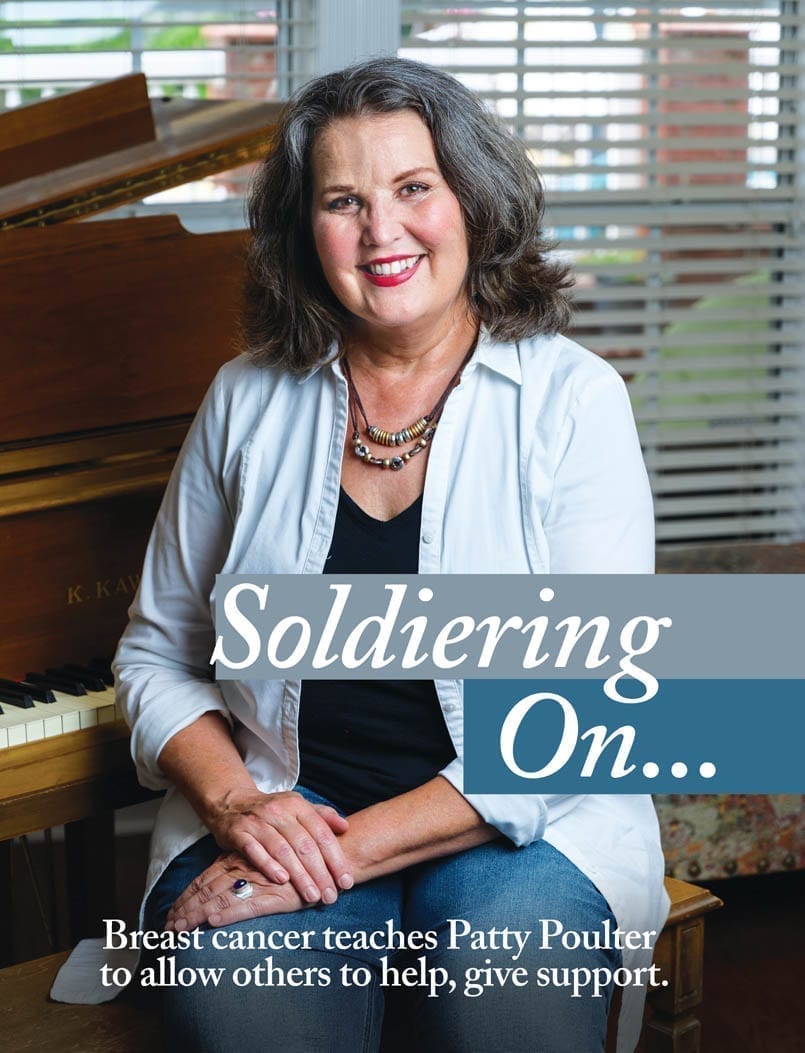 "Noon on March 17 is the day I walked away from this office," Poulter said in mid-August. "I was cleared to come back Aug. 14."
At her one-year checkup 10 days later, she was declared cancer-free with a six-month follow-up.
"I'm doing really well," she said. "I had a few complications from the radiation. I was on a heavy steroid regimen this summer to address healing issues from the radiation, but my prognosis is excellent based on the science we have."
Poulter took the reins as UCA's first female provost and executive vice president of academic affairs on July 1, 2018. Just over a year later, she was diagnosed with invasive lobular carcinoma and invasive ductal carcinoma after a routine mammogram. She underwent two lumpectomies and about five weeks of daily radiation treatments, which finished at Thanksgiving.
"When I was first diagnosed, I thought, 'OK, I'll have surgery, figure out if I need chemo, have radiation and be done,'" she recalled. "I thought it would all be over by the end of September. I had no idea how long everything takes, how much healing is involved.
"Here I am, a year later, and still dealing with some of the healing aspects and complications from surgery and treatment."
Poulter's medical team included Conway Regional Medical Center, Baptist Medical Center in Little Rock and CARTI in Conway.
"I could work every day," she said of her treatment routine. "They made me the last radiation appointment of the day. I'd work all day, then get radiation, go home, and however I was able to collapse, on the couch or bed, I'd sleep."
After her treatments ended, her body began to heal.
"After radiation, everything is continuing to break down for a while, and your body is trying to have these cells come back," she said. "(Radiation) kills everything. Healthy cells can replicate and come back, but cancer cells can't do that."
She said her ribs would be "forever brittle" on one side, and part of her lung is scarred from the treatment. She will take a daily pill to continue her treatment for at least five years.
Poulter had been scheduled to travel to China on UCA business in December, but because of her treatment and recovery, she did not go.
"COVID hit in January, when we still weren't sure what it was," she said. "I was still coming out of radiation. It can take months to get your energy back, so I had all of that fatigue, and we started to realize this was something bigger than just a flu. We started a pandemic planning group in February. We knew we had to prepare."
Poulter said she worked 12-16 hours per day from home as most of the country went into lock-down and UCA pivoted to online teaching to finish the spring semester. All summer classes were also online. Fall classes began Aug. 20 with the campus prepared to switch to online learning again for the remainder of the semester should coronavirus numbers require it.
Amy Hawkins, associate professor of public relations and director of UCA's Center for Teaching Excellence, said she appreciated Poulter's ongoing candor about her diagnosis, treatment and recovery.
"There were days I could tell she was drained due to treatment and/or medication, but she soldiered on and kept us all focused on preparing for the fall semester as best as is humanly possible."
How did Poulter handle the quarantine months?
"From my UCA community, to my friend circle, to my neighbors, I always knew that folks were just a Zoom (or phone) call away," she said. "Lots of FaceTime and Zoom — and letters. We love to write letters and send notes through the mail.
"The hardest part for me was, I can usually travel to see family and friends in the summer, and I couldn't do that. I haven't seen my grandchildren (Simon, 6 and Holland, 4) or my daughters (Corey, who is completing her graduate studies in and working as a child therapist, particularly with victims of sexual assault and exploitation; and Annie, a professor of art) or my mom (Vivian Gaines, 85) since Christmas.
"I think the best part is that we all knew we didn't know a lot about the situation, and this is what we had to do. We had so much work in front of us to try to figure out. I didn't sleep well often. But when I could, I would get out into the woods. I'd go hiking. I always have boots, poles and a backpack in my car, and off I'd go."
Although many state parks were closed for a while, she found plenty of places to explore.
"This is such an amazing state," said Poulter, whose father, the late Lloyd Gaines, hailed from Walnut Ridge. "I went to the Ozarks, the Ouachitas, down to the Delta, all over. I'd photograph so many small towns, and I'd do what I called 'my great cemetery tours' and then I'd start researching who was there."
She said she found a headstone in Keo on the back step of an abandoned building and did an internet search for the family. On another jaunt she found the grave of a Union soldier. Her later research identified him as coming from Indiana and placed him at the Battle of Kennesaw Mountain, part of the Civil War's Atlanta Campaign.
"He met a woman and came to Arkansas and lived here his whole life," she said of her Union soldier. "And I read — so, so, so much."
She had promised herself that once she finished radiation she would replace the piano she had given away when she moved to Conway, and she did.
"Music is a big part of who I am, and it was very soul-filling for me to have my music again," she said. "My cat didn't seem to mind."
Cleo is a rescue who thinks she's a dog, Poulter said.
One of the personal casualties of COVID was her daughter Annie's wedding, which was scheduled for May but postponed.
Poulter, the first in her family to graduate from college, earned a bachelor's degree in music education and a master's in choral conducting from Eastern Illinois University. She taught music in public schools in Illinois and Minnesota for almost 10 years before returning to earn her doctorate from the University of Illinois at Urbana-Champaign. She then taught music education at Eastern Illinois before going into administration at EIU and then Kennesaw State. Poulter then came to UCA.
Hawkins called Poulter's leadership as provost "a breath of fresh air."
"She is transparent and authentic, warm and engaging, and compassionate toward faculty, staff, and students in all the campus community has faced in 2020," she said. "I cannot imagine going through this pandemic without her leadership of Academic Affairs."
A year into her cancer journey, how is Poulter different?
"I am more willing to accept help," she said. "I was always willing to give help, but I didn't want to feel like I was burdening anybody or appearing that I couldn't do something on my own. I had to accept help. And in doing so, I don't know that it made me kinder….I hope everything makes you kinder. It just made me feel, made me more aware, of how connected we are as human beings when we open up and help each other.
"Sharing someone's burden doesn't mean your burden gets bigger. It's just that the other's burden gets smaller."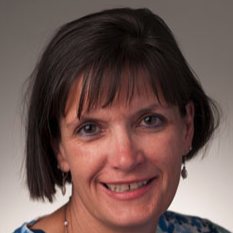 Latest posts by Donna Stephens
(see all)