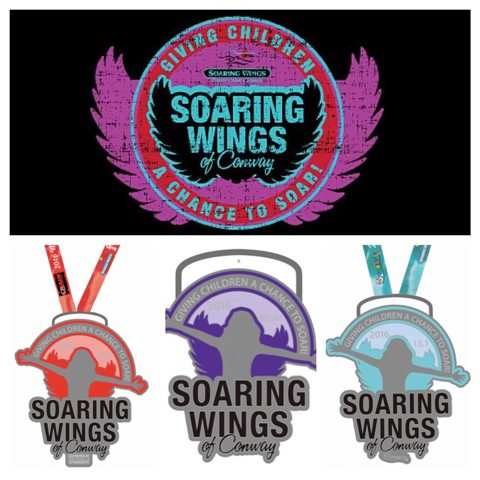 28 Sep 2016

Soaring Wings Marathon Oct. 29

The Soaring Wings Marathon and Half Marathon is planned Saturday, Oct. 29, in Conway.


Proceeds support Soaring Wings Ranch, a Christ-centered family and home that provides security, love and hope to children who need a chance. The Ranch is located on 195 acres in the Holland community, north of Conway.


The event kicks off at 7 a.m. and includes a marathon, half marathon and a two-man relay. It features a USATF-certified course, which begins and ends at the Conway McGee Center. Individuals and families living along the route are invited and encouraged to cheer on participants.


The Presenting Sponsor for the marathon weekend is Crain Automotive. TLC Pediatrics is the sponsor for the half marathon and Kids Run. 501 LIFE is the official media sponsor.


In addition to the running events, there will be a free expo 10 a.m. to 7 p.m. Friday, Oct. 28, at the Conway Expo Center and Fairgrounds. There is also a Kids Run for Kids at 5 p.m. at the expo center.


The event also features Winged Warriors, individuals who raise money for the ranch while participating in the race. Registration for Winged Warriors is also open. The top fundraiser will receive free Soaring Wings entry next year plus $100 to spend at the SW Expo.

The perks for this year's Winged Warriors:

$100 – Singlet, wings pin to add to medal

$500 – New Balance Winged Warrior Half Zip Jacket (WW wings on back)

$1,000 – Garmin Watch

For more information, visit swmarathon.com.