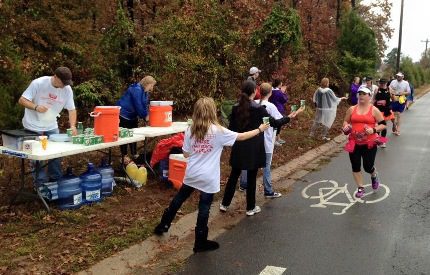 28 Oct 2015

Soaring Wings Marathon 'fantastic'

Rainy conditions didn't dampen spirits Saturday morning at the inaugural Soaring Wings of Conway Marathon.


"The thunderstorms and heavy rain held off, and we had a fantastic race day!" said Marla Watson, who served as co-director of the race with Amanda Castillo.


The event featured a variety of activities, including the marathon, a half marathon and a two-man relay beginning and ending at Conway's McGee Center, which has been the location for the half marathon the last seven years. The event features a USATF-certified course.


Nate Billings, originally from Conway but now a resident of Tulsa, was the winner of the marathon with a time of 2:49:54.


The second place finisher was Heath White of Waskom, Texas, with a time of 3:17:46. Stan Ferguson of Maumelle was third with a time of 3:20:11.

The half marathon Top 3 finishers are all Conway residents:

First place: Erik Leamon, finish time of 1:22:50.

Second place: Karl Lenser, finish time of 1:24:10.

Third place: Erika Setzler, finish time of 1:25:42.

"Everyone was very pleased with the course support, were very complimentary of the Conway Police Department and the fantastic job they did with traffic control, and the aid stations," Marla said. "We have gotten excellent reviews and we look forward to next year!"

The 2016 race will be held Saturday, Oct. 29. Registration will open April 1.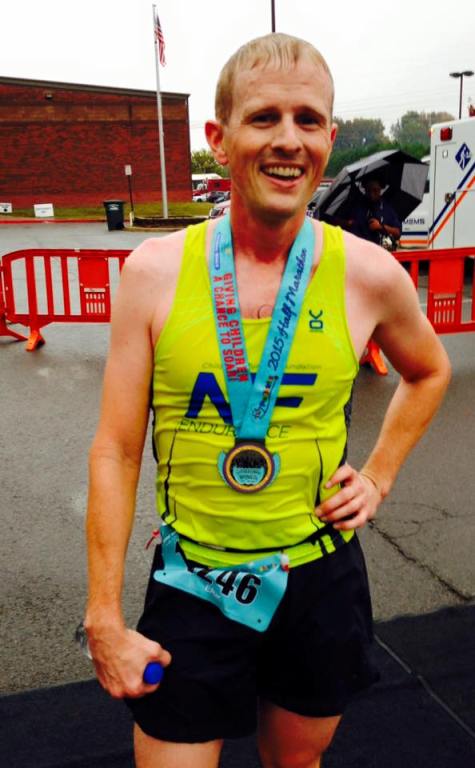 The Presenting Sponsor for the marathon weekend, which included the marathon, expo and pasta party, was Crain Automotive. TLC Pediatrics sponsored the half marathon and Kids Run. 501 LIFE served as the official media sponsor. Hilton Garden Inn was the official host hotel.

Proceeds support Soaring Wings Ranch, a Christ-centered family and home that provides security, love and hope to children who need a chance. The staff meets each child where they are and challenges them to develop spiritually, intellectually, socially, emotionally and physically.

Soaring Wings is located on 195 acres in the Holland community, north of Conway. The half marathon has represented the single greatest fundraising event for the ranch.

The slogan for the event and the ranch is "Giving Children A Chance to Soar!"

For more information, visit swmarathon.com.