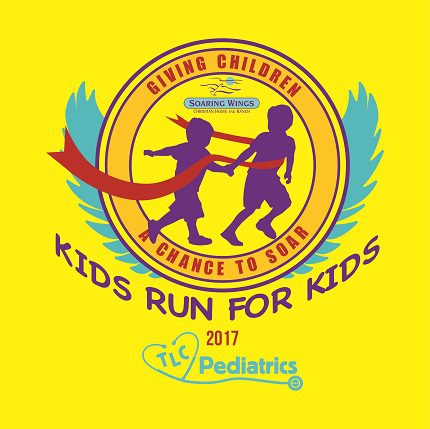 10 Oct 2017

Soaring Wings events Oct. 21

The Soaring Wings of Conway Half Marathon will mark its 10th anniversary on Saturday, Oct. 21. The race benefits Soaring Wings Ranch, a Christ-centered home for children in need.


Marla Watson and Amanda Castillo serve as race co-directors for the event, which begins and ends at the McGee Center in West Conway.

"This will be a great 10-year anniversary and there is still time to register," said Amanda.


Registration is available online until midnight Monday, Oct. 16, with limited registration available at the expo. There is no race day registration. The online half marathon registration fee is $75. The 10K registration fee is $40.


NEW EXPO LOCATION


The Soaring Wings of Conway Expo will be held 10 a.m. to 7 p.m. Friday, Oct. 20, at the Conway Regional Health and Fitness Center.


In addition to packet pick up, participants can shop for the latest running gear with vendors. Local sponsors will also be there, including The Sporty Runner.


"If you would like to pick up a packet for a friend, please bring a copy of the person's driver's license (paper or electronic), and be prepared to show your own driver's license," said Amanda. "You won't want to miss out on the Kids Run for Kids Half Marathon and Fun Run that evening at the Expo at 5 p.m."


The fitness center is located at 700 Salem Road.


For more information on becoming an exhibitor, visit swmarathon.com/expo-vendors/ .

RACE DAY SCHEDULE

5:30 a.m. Packet pick up begins
6:45 a.m. Packet pick up CLOSES,

Pre race

announcements begin
7:10 a.m. Half Marathon starts by waves
9:30 a.m. Awards ceremony for 10K, followed by Half Marathon awards
10:45 a.m. Half Marathon course closes (rolling closure)
The race start headquarters will be at the McGee Center, located at 3800 College Ave. in West Conway.

PARKING

VIP parking will be right beside the McGee Center. Please enter the McGee Center from Prince Street. You must have a VIP parking permit to park in VIP parking. Please look for the blue VIP parking signs on race day.

Parking is available at Jim Stone Elementary (4255 College Ave.) and at Woodland Heights Baptist Church on Prince Street and Hogan Lane (4215 Prince Street). DO NOT PARK IN THE GRASS and avoid the roped off area at the church.

Participants should arrive early to park and use the Prince Street entrance to walk to the McGee Center from the Woodland Heights Baptist Church parking lot, for those getting a packet on race day.

NEW START TIMES

"This year, we have added a 10K, so please be aware of changes to the start times and locations for each event. The 10K will begin at 6:55 a.m. and the half marathon will start by waves (corrals) beginning at 7:10 a.m. – this will allow 10K participants time to clear," said Amanda.
"When you arrive and begin heading to the start line, you will see volunteers with two huge signs with arrows directing the 10K (orange) to the left and the half marathon (turquoise) to the right. The half marathon will start in the same location as years past."

The 10K start line is 1/4 mile ahead of the half marathon start line. When exiting the McGee Center area, 10K participants will walk to the left on College Avenue. Half marathon participants will walk to the right. "You must line up with the event that matches your bib. Half marathoners may not line up to run the 10K on race day morning. You will be disqualified from the race this year and in the future if you run in the race that does not match your bib."

Corrals will be available for half marathon participants. Please line up in the corral that best matches your expected finish time. The race will begin with a wave start, with a timing mat placed at the start and finish. "Your official race time will begin when you cross the start line. All walkers should line up in the walker corral. You will find pacers inside your corral, holding a pacer sign with their pace and finish time, and wearing a purple pacer shirt."

Baby strollers, dogs, rollerblades, skates, unauthorized vehicles and non-registered runners are strictly prohibited.

TLC Pediatrics is the sponsor for the half marathon and Kids Run for Kids. Crain Automotive is the sponsor for the 10K and expo. 501 LIFE is the media sponsor.

For more information and to register, visit swhalf.com .