29 Oct 2014

Soaring Wings celebrates another sold-out year

The annual Soaring Wings Half Marathon, held Saturday in Conway, once again sold out with 2,000 registrants.

The event benefits Soaring Wings Ranch, a Christ-centered family and home in the Holland community that provides security, love and hope to children.


The first place finisher was 56-year-old Karl Lenser of Conway with a time of 1:24:27.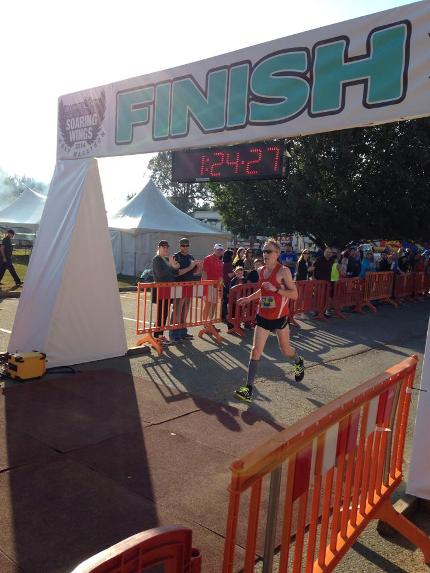 "We had 1,710 finishers in the Half Marathon, and 69 Relay Teams complete the course," said race director Marla Watson.

This year's event even featured a wedding proposal at the end of the 13.1-mile course. At the finish line, Lani Jennings said, "Yes" to Logan Hall's proposal.
The Whittany Atkinson aid station won the aid station competition this year. "Every year, Whittany's family and friends come out and decorate Mile 9 with pink balloons, balloon arches over the road and pictures of Whittany," Marla said. "The newest girls home at Soaring Wings Ranch is named after Whittany Atkinson, who died in a tragic accident. Her family honors her life and her desire to help children in foster care with their support of Soaring Wings Ranch."
Subrena Morris of Morrilton won the top Extra Mile fundraiser award. The Extra Mile program is a group of participants who wish to go the "extra mile" by raising funds and support for their miles. Subrena raised $1,500.

"Approximately 300 volunteers helped in many different areas to make sure everything ran smoothly," Marla said. "In addition, hundreds of spectators and residents of Conway lined the streets on race day cheering on the participants and making sure everyone had a fantastic race day! The residents of Conway always show up in a big way, which is what makes this race special and keeps people coming back year after year."

For more information on Soaring Wings, visit soaringwingsranch.com.