15 Jan 2020

Smith, Badgers heating up

by Mark Oliver

As the heart of conference play gets under way for many teams in the 501, the Beebe Badgers are hitting their stride at just the right time.

"A couple of weeks ago, we had our Christmas tournament, and it was really memorable for our team," Beebe senior forward Austin Smith said. "We have a young team this year, but we came together to knock off Augusta and Searcy and only lost in the championship by one point to Vilonia. It was a big step up for us.

"Last week, we won our first conference game of the season against a tough Siloam Springs team. Being able to overcome the adversity that we faced against them has been one of the biggest moments for our team so far."

After missing the postseason a year ago, Smith and the Badgers are committed to turning this season into their best season yet.

"As a team, we have made huge jumps from where we were at the start of the summer," Smith said. "Right now, our main goal is to make it to the state tournament. Our team has a lot of potential and talent, but we still have a long way to go. We need to become more disciplined and be able to execute sets and do everything fundamentally and use it to our advantage."
Smith was selected to this year's 501 Basketball Team — 41 players representing the best the 501 has to offer both on and off the court. The team is sponsored by Conway Regional Health System, First Security Bank and Conway Orthopaedics and Sports Medicine Center. The senior was nominated by his head coach, Ryan Marshall.
"Austin is a very versatile player," Marshall wrote in his nomination. "He has been in the program since the seventh grade and does a good job leading by example. He does a good job of hitting the offensive boards and can score inside and outside. He is also very supportive of all his teammates and wants to see the team be successful."
This week, the Badgers face one of their toughest tests of the season on the road at Russellville.
"Russellville is a good ball club," Smith said. "Winning will take a big effort from everyone. We need to be have a good week of practice and go into this game focused and in sync. If we can knock them off, which I think we can, it would set us up well for making the state tournament this year."
As the lone senior for Beebe, Smith takes pride in his role as team leader. 
"This season, I'm focusing less on personal goals and more on being a leader for my team," Smith said. "I want to make sure that we all improve, and to do to that, I have to lead by example. I work hard to bring energy to practice to help keep my teammates' heads on straight and work to show them the principles that Coach Marshall has shown us over the past few years."
"Austin's contributions almost can't be measured," said Beebe play-by-play announcer Shane Smith. "As the only senior on this year's team, he is looked upon as the leader of this team. When Beebe needs a big basket or a defensive play, they look to Austin. His toughness, work ethic and doing what needs to be done are the biggest impact he's had on the program."
Off the court, Smith carries a 4.0 GPA and serves as a member of FCA and Key Club. He played wide receiver for Badgers football. In his free time, he enjoys the outdoors of the 501 and giving back to the community he calls home.
"At Beebe, our coaches are set on the student athletes being involved with the community," Smith said. "Our school offers class time for community service, so we have helped out with our local food pantry, the high school cafeteria and our donation center, the Badger Closet, to give back. I also help with our eighth-grade basketball team and our peewee basketball programs on the weekends." 
"Austin is, overall, a good young man," Marshall wrote. "It has been enjoyable watching him grow in all walks of life since he joined our program."
Beebe (6-7, 1-0 Class 5A West) plays at Russellville at 7 p.m. Friday, Jan. 17.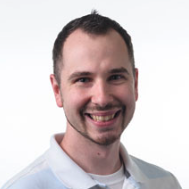 Latest posts by Mark Oliver
(see all)