20 Sep 2021

Six Conway High School seniors named National Merit Semifinalists

Posted at 6:38 PMh

in

News

Six Conway High School students are among the approximately 16,000 students named National Merit Semifinalists in the 67th annual National Merit Scholarship Program.

The 2022 Semifinalists are Paxson Amy, Rebecca Boone, Chase Fralick, Simon Marotte, Ash Murray and Rebekah Ulasewich.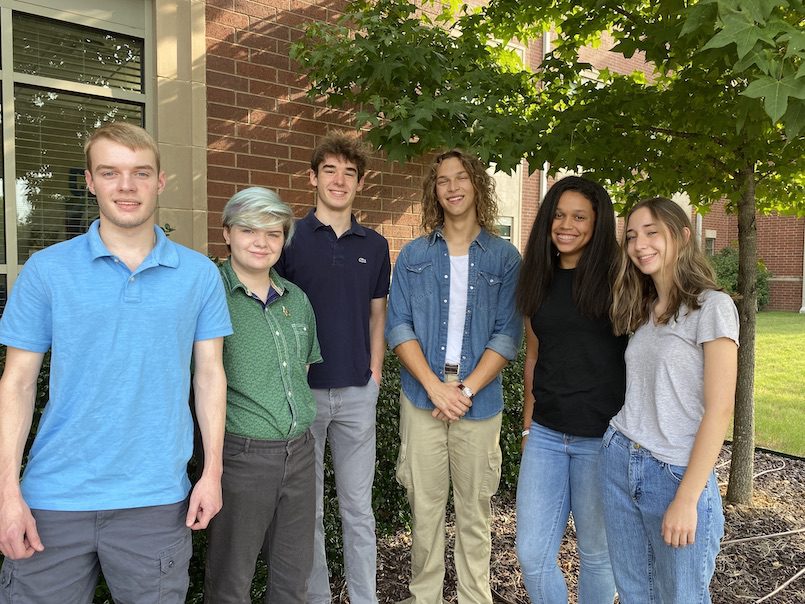 "Speaking on behalf of the entire faculty and staff of Conway High School, we are very proud of these semifinalists," says Principal Buck Bing.
"These students embody what we hope for all of our students: They are not just successful academically, but are involved in multiple aspects of the Conway High School experience. We look forward to the great things that they will go on to accomplish."
These six students now move on to the next phase of the National Merit competition, where they have the opportunity to compete for 7,500 National Merit Scholarships worth more than $30 million dollars.
The semifinalists must fulfill several requirements to go on to become a finalist and 95 percent of the semifinalists are expected to attain finalist standing. Half of the finalists will win a merit scholarship and the title of "Merit Scholar."
Conway Schools Superintendent Jeff Collum commends these seniors for this outstanding honor.
"Conway Public Schools has a tradition of excellence in education that is the result of outstanding teachers, supportive parents and community members, and hardworking and intelligent students," Collum said. "Today we are very proud to share in this recognition of six National Merit Semifinalists. These young people have certainly worked hard and we are proud of them and their achievements."
The students qualified for this distinction by taking the Preliminary SAT /National Merit Qualifying Test (PSAT/NMSQT) and scoring in the top one percent of the nation. The number of semi-finalists in each state is proportional to the state's percentage of the national total of graduating seniors.