29 Jul

Single tickets on sale Aug. 6 for UCA's Reynolds Performance Hall 

Single tickets to the 2018-19 Donald W. Reynolds Performance Hall season at the University of Central Arkansas will be on sale to the general public at 10 a.m. Monday, Aug. 6.

Tickets will be available at uca.edu/reynolds, at the box office or over the phone at 501.450.3265.

Individual tickets for all shows except lectures are $30-$40 with UCA students and children's tickets at $10; lectures are $15 for adults and $5 for students and children.

"We are honored to host some iconic entertainers next season, including blues phenomenon Buddy Guy, Emmy-Grammy-Oscar-Tony award-winner Rita Moreno and legendary football coach Lou Holtz," said Amanda Horton, director of Reynolds. "Another thrilling aspect is our Broadway line-up that includes 'Kinky Boots' and 'CHICAGO,' both which won multiple Tony awards.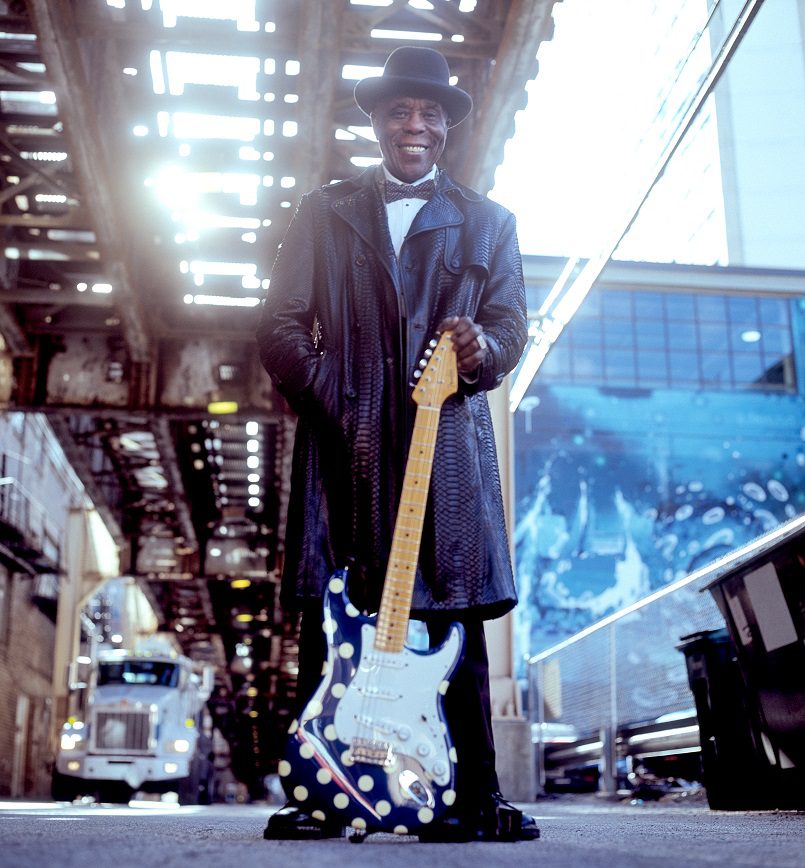 We are proud to provide performing arts that entertain, inspire and provide cultural enrichment to the Central Arkansas community. The day our tickets go on sale is one of our busiest days of the year. We encourage you to buy online or come in person to the box office, as phone sales will be the slowest way to purchase tickets."
The season includes (at 7:30 p.m. unless otherwise noted):
Buddy Guy, Thursday, Sept. 20, presented by the Arkansas Times.
Dracula, Sunday, Oct. 14.
The New Chinese Acrobats, Sunday, Oct. 21, presented by 501 LIFE magazine.
Rita Moreno, Tuesday, Oct. 23, presented by the Conway Chamber of Commerce Minority Enterprise Development Awards and 102.9 KARN.
CHICAGO, Saturday, Oct. 27, and 2 p.m. Sunday, Oct. 28, presented by the Log Cabin Democrat and Arkansas Federal Credit Union.
The TEN Tenors, Tuesday, Nov. 13, presented by B98.5.
Rat Pack Christmas, Saturday, Dec. 1, presented by My Country Y107.1.
Celtic Angels Christmas, Wednesday, Dec. 12.
SOMETHING ROTTEN, Wednesday, Jan. 23, presented by Alice 107.7.
Kinky Boots, Monday, Feb. 4, presented by WINC magazine
We Shall Overcome, Monday, Feb. 11, presented by the UCA College of Fine Arts and Communication.
Travis Tritt, Thursday, Feb. 14, presented by My Country Y107.1.
Steel Magnolias, Friday, Feb. 22, presented by B98.5.
Rock of Ages, Thursday, Feb. 28, presented by Conway Printing Company.
Lou Holtz, Thursday, March 7, presented by 501 LIFE magazine.
Currents, Monday, April 1, presented by the Log Cabin Democrat
Dailey & Vincent, Sunday, April 14.
Main Stage Series  
The Main Stage Education Series is an educational series of performances meant primarily as daytime field trip experiences with direct curriculum connections, but three of the Main Stage performances will have public performances open to the general public. Tickets are $10 for adults and $5 for children, and will go on sale at 10 a.m. Tuesday, Aug. 7.
Those events (public performances) are:
Junie B. Jones in Jingle Bells Batman Smells, 6 p.m. Tuesday, Dec. 18.
Pete the Cat, 6 p.m. Friday, March 15.
Erth's Prehistoric Aquarium Adventure, 6 p.m. Sunday, April 28.
New subscriptions are currently on sale to the public and will continue to be on sale until the season begins this fall. To purchase a new subscription package, call 501.450.3265 between 10 a.m. and 4 p.m. Monday through Friday.
For more information about all the upcoming performances and Reynolds Performance Hall, contact Horton at 501.450.3682 or
[email protected]
or visit
uca.edu/reynolds
.