26 Dec 2022

Single parents receive scholarships; application deadline Jan. 7

Posted at 4:54 PMh

in

News

The White County Single Parent Scholarship Fund, Inc. (WCSPSF) awarded 14 scholarships at its 2022 Fall Scholar/Donor Reception.  The scholarships totaled $13,750.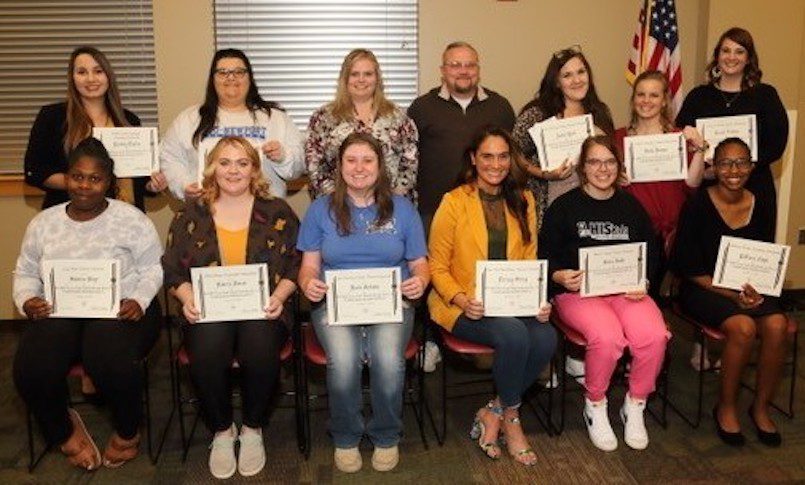 The deadline for applying for the spring 2023 semester is Jan. 7. For information, contact Executive Director Dan Newsom, at [email protected] or call 501.230.2414.
The event was held in the Student Center of ASU Beebe. Since its beginning in 1999, the fund has awarded 758 scholarships with a combined value of $487,824.  
Scholarship recipients received funding from individual donor's funds within WCSPSF. They are Lindsey Payton – White County Community Foundation Scholar, Sandra Boyce – Danfoss Scholar, Edith Evans – Circle J Ranch Scholar, Michael Phifer -United Way of White County Scholar, Ashlee Luck – Guns Plus/David Ratley Memorial Scholar, Emily Runyon – Keith and Dorothy Crawford Scholar, Rachael Vickers – Larry and Molly Kircher Endowment Scholar, Sabrina Birge – Louise Beebe Endowment Scholar, Rebecca Novak – First Electric Cooperative Scholar, Hailie Jackson – Guns Plus/David Ratley Memorial Scholar, Tiffany String – Guns Plus/David Ratley Memorial Scholar, Jailen Babb – Betty T. "Nanga" Martin Scholar, La Tiana Floyd – Hawley Family Foundation Scholar and Traci Davidson – Kirk Manor Memorial.