08 Feb 2023

Silver Mulliniks – Quitman (501 Basketball Team 2023)

Silver Mulliniks has helped continue building Quitman's legacy of success in girls basketball. The past two seasons, Quitman has finished in the elite eight and final four, respectively, in the 2A state tournament. Mulliniks was Quitman's leading scorer both seasons.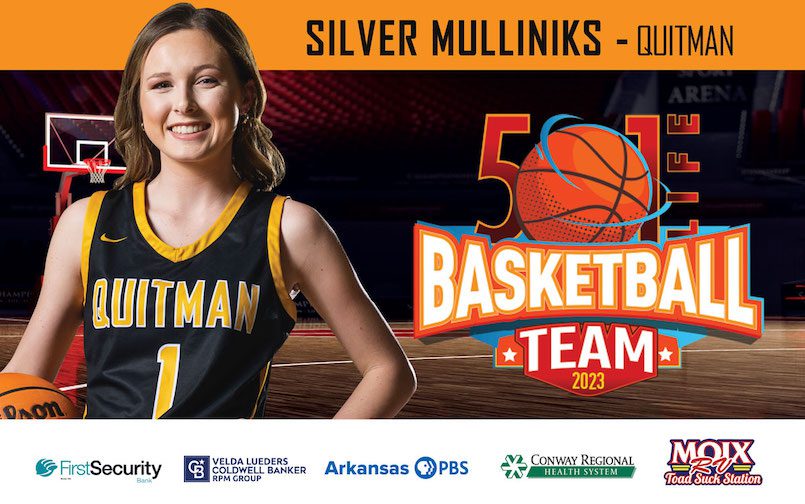 "This season, I would expect her to be a scorer comparable to her past two seasons," said Quitman head coach Timothy Hooten. "She is also a co-captain, which comes with additional responsibilities. She is a good 3-point shooter and also balances that with the ability to drive the lane. She leads by example, is never late and doesn't ask her teammates to do what she won't."
Mulliniks moved to Quitman heading into the eighth grade and expresses gratitude for the time she has had with the program. "Adjusting to Coach Hooten and his program was challenging," Mulliniks said. "However, I am thankful for the wide array of opportunities that I have been given at Quitman. Coach Hooten is a master at teaching fundamentals and continues to perfect his program.
"There are many lessons I have learned through basketball. I learned how to be a good teammate. Every player is different and may need something different. Some players need extra encouragement, while others need an extra push. The most valuable lesson is perseverance. There were so many times where it would've been easy to quit when things got hard, but I wouldn't let myself quit."