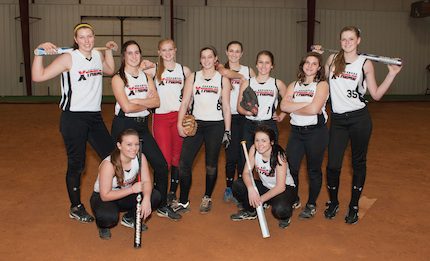 21 Jul 2014

Signing off: Rowell looks back on broadcasting legacy

by Levi Gilbert


After more than 36 years of being involved in radio — either as a student or professional — change is afoot for Monty Rowell.


As Rowell heads back to school this fall at the University of Central Arkansas, he'll be serving as student center assistant director and no longer as general manager of KUCA-FM.
As Monty would put it, "the hay's in the barn" — so to speak.

"The last three or four years, I had been toying with the idea of getting out of the day-to-day operation, but I didn't know what I wanted to do," Rowell said. "I knew I wanted to stay at UCA, but it was time for me to do something else. The travel on men's basketball alone had become very taxing on me."

Rowell learned a little more than a year ago that the student center position would be open soon, and the pieces just started to come together.

"I thought about that job a lot, but I had to get my mind right and decide if I really wanted to give up radio work and all of the travel involved with basketball," Rowell said. "I approached (student center director) Hank Phelps during the fall, and we talked two or three times over the next few months and then was notified about everything in early June."

CONWAY COUNTY ROOTS

Rowell is a 501 native — a product of Conway County. He was born in Morrilton and raised by Bettye Rowell and the late Tony Rowell Jr. in the Macedonia community on Highway 124 between Wonderview and Jerusalem.

"I was blessed in that I had two loving parents," Rowell said. "I grew up in an area where there were very few kids my age to play with. It was where I really learned to work — everything from handling cattle to hauling hay."

Rowell witnessed many changes in Conway County growing up, including the paving of Highway 124.

"We would go to town (Morrilton) about once a week, but we considered it a huge treat to get to go down to Conway or Little Rock."

Conway soon became the center of Rowell's future, both collegiately and professionally. He briefly considered attending Arkansas State or the University of Oklahoma after high school, but his "top choice" kept calling.

"At the end of the day, my mind kept coming back to Conway and UCA," Rowell said. "I think what attracted me to the school was the number of solid radio people it had produced. Former KARK-TV weatherman Tom Bonner, who got his start at KCON, was a product of the school as was Conway native Bill Johnson, who worked at KCON in a variety of capacities, including being an owner. I had always looked up to those two among others."

When Rowell enrolled at UCA in 1976, it was one of the first years that the university surpassed 5,000 students.

"I remember thinking how big the school was but how everybody knew everybody," Rowell said. "Dr. Jeff Farris was President when I arrived, and I was always amazed that he called students by their first names."

HOOKED ON RADIO

Broadcasting was a no-brainer for Rowell, who had "always been hooked on radio." He grew up on local stations — KVOM-AM in Morrilton, KARV-AM in Russellville and KAAY-AM in Little Rock.

"Radio was so magical when I was a kid, I just could not imagine anything better to do than to work in radio," Rowell said. "We spent most of our time listening to KVOM-AM. The late Harold Nichols did mornings on KVOM, and I always felt he was such a great talent. Nichols and the late Paul Hayre, who owned Everybody's Furniture Store in Morrilton, did a segment Tuesday, Thursday and Saturday mornings at 7:15. They would talk about everything under the sun and then spend the last 30 to 60 seconds talking about the great buys at the furniture store. It was great radio, and it was local."

Rowell hit the ground running at UCA, jumping right into doing newscasts on KUCA-FM during his freshman year. Over the next few years, he got involved doing sports and broadcasting the men's home basketball games. He called his first game in the winter of 1977, filling in for Ken Anderson. UCA was playing Arkansas Tech at the Farris Center.

"My heart was racing pretty good that night," Rowell said. "I was pretty much a basket case until they fired the intro to the game. I made a lot of mistakes that first time out, but that was OK. I was learning."

After graduation, Rowell started work full-time at KCON-AM on Aug. 10, 1980. "I thought at one time I would work in radio for a few years and then make the move to television, but that never happened. I flirted with television a few times, but it was radio for me."
KCON was a natural progression for Rowell; he had been working at the station part-time as an announcer since 1978 while he was still in school. He also engineered several football and basketball games and played music on Sundays.

"KCON was a great local station during the early 1970s when I first started listening to it," Rowell said. "They did a lot of local news, weather and sports. I was very attracted to that. More than anything, I wanted to be a part of it. I was always in awe of that station. I just didn't know if I could get my foot in the front door of that place."

DREAM JOB

Good people and good stories made KCON a dream job.

"I was blessed in that I worked with some very quality people. Mrs. James Clayton, who was the widow of the founder of the station, was president of the company. Bill and Rosanne Johnson, Adair Howell and Paul Logan were all part of the ownership team. Logan, who originally hired me in 1978, was general manager until 1987. Mark Mauney served as sales manager for a number of years, Pat Grant was a great employee and Mike Woodrum started doing mornings for us in 1984.

"During my first year at KCON, I covered the explosion of a Titan II missile near Damascus. That turned in to a national story."

For the next 20 years after first working with KCON, Rowell found his voice as a broadcaster. He had several mentors that helped mold him.

"The late Bud Campbell was one that I paid a lot of attention to early," Rowell said. "He was the voice of the Razorbacks, and I always thought he was good at what he did. Bill Johnson, who I worked with for more than 20 years, did the color on those Razorback broadcasts. I would consider him the best teacher.

"The late Jack Buck, who for many years was the voice of the St. Louis Cardinals, was excellent. When I attended the Cardinal affiliate events in St. Louis, he would always take the time to answer any questions that I had. He was just a first class type of guy."

Rowell had no idea that he would soon become a mentor to other young broadcasters. By 1998, the broadcasting landscape had changed significantly, and local AM stations were becoming a rarity. KCON was forced to close its doors, leaving Rowell and many others searching for a new career. His journey came full circle when an opportunity opened to manage a radio station at UCA.

A RETURN TO UCA

"Once we closed, a week to 10 days went by, and then President Dr. Win Thompson called and wanted to visit, and the offer was made," Rowell said. "I told him then I had great concerns about working with college students. I didn't know if I could adjust to that.

"Working with college students turned out to be one of the greatest experiences that I ever encountered. I just tried to show them the way — always tried to set a good example for them. I never thought that would be something that I would enjoy. Dealing with students is a lot of things, but at the end of the day, it is rewarding."

And it wasn't just any station that he would be managing — it was KCON.

"Well, when KCON was closed in 1998, the ownership gave the station to the school as a student station," Rowell said. "I had spent three or four months in late 1997 and early 1998 preparing for the shut down, and then all of a sudden, I had to put it all back together again. It was emotional at times."

KUCA-FM was eventually added under Rowell's watch, and KCON was closed again in 2007. Change is one constant in broadcasting. It's also been a constant at UCA, which has transformed significantly since his college days.

"Obviously, it has gotten a lot bigger," Rowell said. "Students still have a lot of the same needs as they did when I was in school, it just requires a lot more time because we have more folks to serve. The campus has expanded. I never thought I would see the day that the campus would cross Donaghey Avenue and reach as far north as College Avenue.

"The school has gone from a competitive NAIA program to NCAA Division II and now to NCAA Division I. That is a lot of change just over the past 25 years. I think you have seen most all of the athletic programs here expand and improve after each move was made. It is certainly an exciting time here with UCA athletics. Things are just going to keep getting better."

As someone who was initially reluctant to work with college students, Rowell has made his mark at UCA over the years, even winning Employee of the Year in 2011.

"I was totally shocked by that," Rowell said. "It means a lot, particularly when I found out my supervisor, Hank Phelps, nominated me . . . I was humbled to say the least.

"[I initially had] reservations about dealing with students, but in the end, it was students that revived my career, and I hope that I was able to pass something along to them that is useful."

REACHING A MILESTONE

Rowell called his 1,000th men's basketball game on Jan. 2 against Texas A&M-Corpus Christi. It was a huge milestone for him, and one that made letting go of that part of his career a little easier.

"For me, it was special," Rowell said. "Not a lot of people knew about it. My wife, Nancy, and my kids, Angela, (and her husband, Karl) and Brandon were about the only people that knew about it. I was pretty much a basket case that day of the game. I first decided that I wasn't going to say anything about it on the air, and then decided about 30 seconds before air time that I would.

"I was doing pretty good leading up to air time, and then Angie and Brandon each sent me a text message, and that pretty much sent me over the edge."

Rowell has worked with several coaches and players over the years, including legendary NBA champion and former UCA Bear Scottie Pippen.

"The first time I ever saw Scottie, I had gone by the Farris Center to pick up something and he was one of the team's managers," Rowell said. "He was pushing an old grocery cart down the hallway filled with dirty socks and jocks. That was the first time I ever laid eyes on the kid. I would say he has done pretty well for himself since."

As he transitions to his new role at the student center, Rowell will no longer be calling men's basketball. It will be a strange change for him this fall, but a welcome one.

"I will miss calling the games and
the preparation work involved, but I will not miss the travel," Rowell said. "When I started thinking about making this change, I had to determine that I was absolutely, positively done with calling basketball. I didn't want to waffle around and have regrets that I walked away. I have no regrets whatsoever.

"When I called that last game down at Stephen F. Austin in March, it was like the weight of the world had been lifted off of my shoulders. I knew it was time, and I was OK with that. I just appreciate the opportunity to get to do this for a number of years."

But his broadcasting days aren't officially done yet. The plan is for Rowell to continue his sideline reporting duties for UCA football. His broadcasting load will lighten significantly, leaving this radio man with some free time — something he hasn't had a lot of in decades.

"I'll be learning new things about how the student center operates," Rowell said. "A little more time at home. A little more time on my boat at Greers Ferry Lake. More time to visit with the kids.

"I am looking forward to being a spectator for a change at UCA basketball games. That will be nice, I think."