29 Sep 2020

Show up for the ones you love

by Meagan Lowry

My mom has taught me a lot over the years. She's taught me to always hunt for a bargain, how to cook, and how to persevere through what we thought were hard times. She taught me what it means to be a strong woman, and how not to be a victim of circumstance. But I never knew that this last year would hold some of the hardest lessons she'd ever teach me. Our family has walked through some of the most life altering months that we've ever known, and we've seen the beauty that can coexist during them.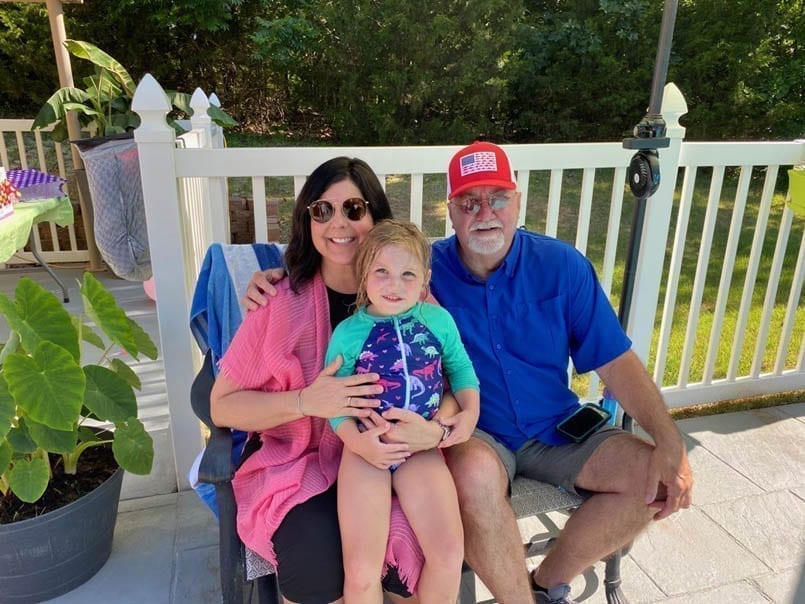 After my mom's breast cancer diagnosis in November 2019, she began to teach me simply by the way she chose to live and fight. She also taught me by the way she's carried herself through the hardest days with resilience and grace, the kind of grace I hope to someday have. It hasn't been without its moments of weakness, pain and heartache. Those things are part of the process too, but watching her wade through those things has taught me more about suffering than I have ever known. This time of suffering is growing us both. It's changed us all. Our entire family, her entire support system of friends, it's taught us all something about the fragility of life and also the leaps and bounds that have been made when it comes to fighting and curing breast cancer. The work of her doctors, nurses, and entire team has been remarkable, and not just for my mom, but for the others who have come before her and will come after.
When I've asked mom what has meant the most to her during this time, her answer remains the same. She's thankful for the prayers, the texts, the calls, and especially for the note she received from a local Arkansas friend who has a young daughter also battling cancer. Through circumstances we never saw coming, my mom has experienced deeper friendships even from those she's never met. Back in March I wrote about how simply showing up for my mom was doing my best, and how we could all learn a lesson in showing up for those we love. I wrote about my mom losing her hair, and beginning the treatments that would play a part in saving her life. Now that she is through large portions of her treatments, I feel like I have a different perspective, because I've seen what it truly means for those who love my mom to serve her in the best way they know how.
Sometimes it's the simple things, even for those who are walking through great hardships, that leave the biggest impacts on someone's life. I've seen the truth in that with my mom, and it's a lesson I'll take with me for the rest of my life.
October is National Breast Cancer Awareness month and for the very first time I'll recognize and celebrate this month for my mom. I'll wear my pink, I'll run my race, I'll proudly show up for her in any way I can. My guess is you have someone to show up for too, so do it. Proudly. Boldly. Every Day.
Because one day we may never hear "you have breast cancer" again. And that day can't come soon enough.