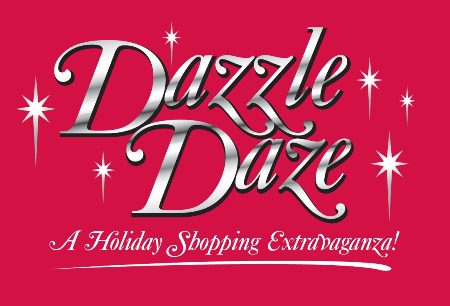 18 Nov 2013

Shopping for a good cause

Posted at 2:28 PMh

in

News

"Shopping for a good cause" has been a motto for Dazzle Daze over the years.


Dazzle Daze 2013, which begins this Thursday and goes through Saturday at the Conway Expo Center and Fairgrounds, continues that tradition. The good news is tickets are still available at the door for most events or by calling 501.513.5778.


In the past 11 years, Dazzle Daze has raised more than $360,000 in support of health care at Conway Regional Health System benefiting the neonatal intensive care nursery, the cardiology program, a scholarship for area health students, programs for senior citizens and many others. The Conway Regional Women's Council will direct Dazzle Daze proceeds toward the expansion of the Women's Center and surgical facilities as well as fund a medical scholarship and scholarships to the Conway Regional Health & Fitness Center. All net proceeds from Dazzle Daze will go toward these projects.

501 LIFE is proud to serve as Presenting Sponsor for this year's event. Those attending Dazzle Daze are invited to stop by the 501 booth for a "sweet surprise."


Some of principle attractions this year are:


Girls' Nite Out


Dazzle Daze will begin with "Girls' Nite Out" 6 to 9 p.m. Thursday, Nov. 21.


The event features live jazz music by Rodney Block and the Real Music Lovers, Chicks Who Click photo sessions and shopping at more than 85 merchants from around the region. Jill McCollum will captivate the palate with a variety of appetizers.


The first 50 women to spend $100 that night will have their names entered into a drawing for a $1,000 watch from Fletcher-Smith Jewelers and one of two $1,000 gift certificate for med spa services from Conway Women's Med Spa.


Tickets are $25 in advance and $30 at the door for Girls' Nite Out.


Pajama Party

Dazzle Daze will host a pajama party with Santa at 9 a.m. Friday, Nov. 22.


Santa returns for a story segment on Friday morning,


Kids are invited to wear their pajamas and listen to stories from Santa, visit with the elves and have a special photo taken. The $15 ticket includes one adult general admission ticket good for entrance all day Friday, free admission for children with accompanying adult, story time with Santa, a special photo (one photo per ticket) and a treat. The party is limited to 100 tickets.


Dazzle Daze Raffle


Conway's holiday shopping extravaganza will conclude with the raffle drawing that will include a 2014 Ford Mustang convertible on Saturday. In addition to the Mustang, prizes include, a Yamaha fuel-injected gas-powered golf cart donated by Angela Conrad Inc., a $3,000 gift certificate for med spa services donated by Conway Women's MedSpa, a $1,000 furniture gift certificate donated by Cajun Brothers Furniture and a $1,000 fly fishing package for two donated by The Toad Fly.


The raffle remains one of the most popular Dazzle Daze attractions. Only 500 tickets are sold for $100 each, improving the odds of winning one of five delightful prizes.


The announcement of the winners will conclude Dazzle Daze on Saturday afternoon.


General Shopping will be 10 a.m. to 9 p.m. Friday, Nov. 22, and 10 a.m. to 4 p.m. Saturday, Nov. 23. Tickets are $5. Admission is free for children 12 and under.


Tickets to any of these events are available at the door of Conway Expo Center. For more details, call 510.513.5778 or visit dazzledaze.com.