16 Apr 2021

Sesame Street in Communities expands initiative to rural areas

CONWAY (Arkansas PBS) — Sesame Workshop, the nonprofit educational organization behind "Sesame Street," is partnering with Arkansas PBS as part of a new initiative to enhance the early childhood education programs of local PBS stations serving rural communities through the Sesame Street in Communities program. Made possible with generous support from the Corporation for Public Broadcasting (CPB), the station engagement initiative includes training for local providers who serve preschool children and virtual events for families, all using the Sesame Street in Communities resources.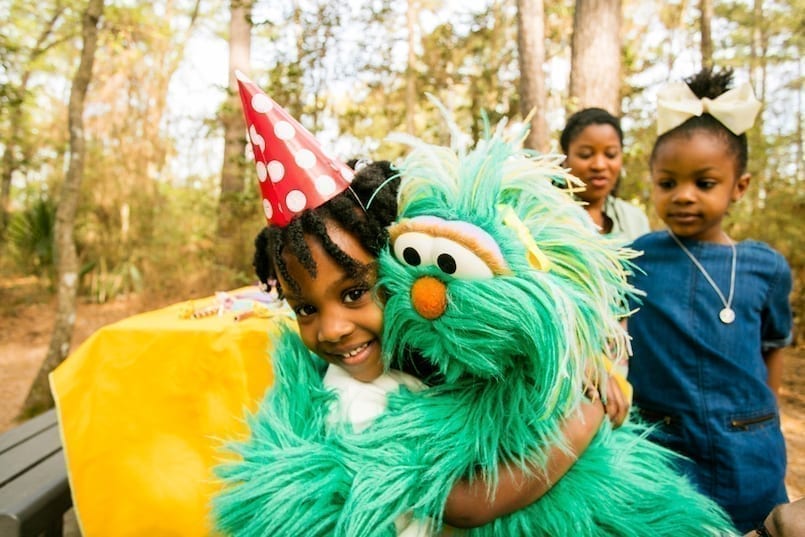 "Because of this grant we have been able to make Sesame Street in Communities resources available statewide to early childhood educators, caregivers, parents and families," Arkansas PBS Director of Education Sajni Kumpuris said. "In addition to our dedication to literacy, we have addressed traumatic experiences and health emergencies – topics that might not otherwise be addressed for young children."
Through the initiative, Arkansas PBS is working with AR Kids Read, Community Action Program for Central Arkansas (CAPCA), Childcare Aware Northcentral Arkansas and Arkansas Head Start to train caregivers and parents in literacy, traumatic experiences and health emergencies. Recordings of the trainings are available for free to educators, caregivers and families at myarkansaspbs.org/ssic.
Additionally, an early learning virtual community summit on literacy for educators, parents and families will be held at 6:30 p.m., April 20. The summit will explain Sesame Street in Communities tools to address the toughest literacy issues children face. Presenters will include:
Dr. Charlotte Green, executive director for Arkansas Imagination Library and founder of Arkansas Preschool Plus.
Sandy Aguirre, early childhood director for CAPCA.
Jasmin Williams, senior project manager of U.S. Social Impact at Sesame Workshop.
Registration for the free summit is required at myarkansaspbs.org/ssic. Upon completion of the workshop, caregivers will receive one hour of PDR credit.
The initiative, which is in its second year, deepens Sesame Workshop and PBS KIDS' longstanding commitment to using the power of public television to bring critical early learning to children across the country in communities big and small. Sesame Workshop will continue to collaborate with The WNET Group in station selection and implementation. Each station is partnering with local early childhood programs serving rural families, including those with significant Native American and migrant populations, to support the early learning basics of language, literacy, and math. The selected stations include Arkansas PBS and 19 others.
"Sesame Workshop is so proud to partner again with CPB to support stations serving rural communities across the country, especially as families continue to face the effects of the COVID-19 pandemic," Jeanette Betancourt, Senior Vice President of US Social Impact, Sesame Workshop, said. "In partnership with PBS stations, which have long been trusted ambassadors of 'Sesame Street,' we are thrilled that Sesame Street in Communities resources can support stations' efforts to help children with the early learning basics and school readiness skills that they need to get through the challenges of today and thrive into the future."
Each participating station is recruiting and training local community providers on how to use the Sesame Street in Communities resources in their work with young children and families. While offering support in many issue areas, stations will focus on Sesame Workshop's Caring for Each Other resources to help families cope with challenges from the COVID-19 pandemic. Of the 20 stations, 10 will host virtual summits with local childhood development experts for parents and providers in their community.
Sesame Street in Communities provides easy-to-use tools for community providers and caregivers on the toughest issues children face, particularly on topics where there are few resources for young children. Since launching in 2015, Sesame Street and Communities has supported families on topics ranging from parental addiction to family homelessness – giving children the tools they need to build resilience and grow smarter, stronger and kinder. The resources, which include videos, storybooks, digital interactives, games and professional development resources, are available for free – in English and Spanish – at sesamestreetincommunities.org.