23 Feb 2014

Serving up the many sides of soups

by Don Bingham

The cooler weather is a "given" for the enjoyment of soup! Soups and stocks are culinary siblings, but they each have distinct roles.

Stocks are a means to an end, while soups are finished dishes appropriate as any course of a meal.


A stock is the liquid left behind when water, bones, flavoring, vegetables and seasonings have been slowly simmered. It is the base of many soups and sauces; the French call it "fond," which really means "the foundation."


Ann Willan, author of LaVarenne Pratique and a former cooking instructor of ours, states "a soup is not a sauce but should stand on its own; the seasoning should be mild enough to allow the soup to be consumed in quantity, and the flavor of the main ingredients must show through the most lavish additions of butter and cream. The consistency should not be so thick as to coat a spoon, even for starch-bound purees."


Soup has many forms. Some soups are based on broth, which may be clarified; others are pureed soups, thickened with vegetables or a starch such as rice.


Fish soups merit special consideration, while bisques, usually made with shellfish, are a kind of puree.


Another group — cream or veloute — is thickened with flour. Most homemade and regional soups are broths, often reinforced with bread, as are many cold soups. Fruit soups, served as a first or last course, are common in Eastern Europe, Germany and Scandinavia.


Last-minute additions can improve the character of a soup; add them just before serving or they will separate from the soup. Strong flavorings — herbs, wine and spices — are stirred into the soup itself.


Cream (for cream soups and bisques). Stir heavy cream or crème fraiche into the soup just before serving. We often add a dollop of sour cream to a soup for richness. An alternative is whipped cream with herbs, caviar or smoked fish folded into it.


Egg yolk and cream (for veloute soups) or egg yolk (for broth and bread-thickened soups). Combine egg yolks with heavy cream or crème fraiche, if using. Stir in a large ladleful of hot soup, then stir into the remaining soup. Heat gently, stirring, until the soup thickens. Do not allow soup to boil.


Whole egg (for broth soups). Whisk the egg until mixed. Stir into simmering soup from a height so that it forms strings.


Butter, herb and shellfish butters (for pureed soups and bisques). Add one to two tablespoons of firm butter at the last moment; it should melt but not separate.


My wife and I had a recent dinner party, with the entire evening built around the soup as the main course.


We began the evening with an avocado and shrimp first course, then the soup and bread course, followed by a rich and wonderful dessert! The simple, yet full-flavored soup was the star of the culinary evening! Almost everyone loves soup! Here are a few of our favorites for your cooking enjoyment.

French Onion Soup

7 cups onion, sautéed in 1 pound butter (4 sticks)
2 large cans beef consomme'
2 large cans chicken broth
1/4 cup Worcestershire
1 cup sherry
French bread, buttered, cheesed, toasted until dry.
Serves 40-50.

Heat ingredients together. Slice buttered French bread or other buttered bread, toast until dried and brown. Place slice of toast in soup bowl, top with Swiss cheese, pour hot soup over toast.

Katheryn's Potato & Cheese Soup

2 cups potatoes
3 cups water
1 stick margarine
1/2 cup all-purpose flour
2 cups chicken broth
Carrots, onions, parsley, salt, pepper, garlic to taste

Cook potatoes in boiling water; add sliced carrots, onions, parsley, salt, pepper, garlic to taste. Boil until all is tender. Melt margarine; add flour and chicken broth and cook until thick and smooth. Combine broth mixture with potato mixture; add cheese to desired flavor and color.

Beef Stew

3 medium-sized carrots
1 large onion
1 large celery stalk
Olive or salad oil
1 pound beef for stew, cut into 1 1/2-inch chunks
1 extra large vegetable-flavor bouillon cube
1 teaspoon salt
1/2 teaspoon pepper
3 medium-sized potatoes (1 pound)
2 (15-19 ounce) cans garbanzo beans
1 cup frozen peas

About 2 hours before serving:
Cut carrots into 2-inch pieces; dice onion; cut celery into 1/2-inch thick slices. In a non-stick 12-inch skillet over medium-high heat, in 1 tablespoon hot olive or salad oil, cook beef until well-browned on all sides. With slotted spoon, remove to bowl; set aside. In any drippings remaining in skillet and one more tablespoon olive and salad oil, cook carrots, onion and celery until golden brown. Return meat to skillet; stir in vegetable bouillon cube, salt, pepper and 2 cups water. Over high heat, heat to boiling. Reduce heat to low; cover and simmer 15 minutes. Meanwhile, cut potatoes into bite-size chunks. Stir in potatoes; cook 45 minutes longer or until meat and potatoes are tender, stirring occasionally. Drain beans. Stir beans and frozen peas into stew; heat through. Makes 6 main dish servings.


Greek Lemon Chicken Soup

8 cups chicken broth
1/2 cup fresh lemon juice
1/2 cup shredded carrots
1 small onion, diced
1/2 cup chopped celery
6 tablespoons chicken soup base
1/4 teaspoon ground white pepper
1/4 cup margarine
1/4 cup all-purpose flour
8 egg yolks
1 cup cooked white rice
1 cup diced, cooked chicken meat
16 lemon slices

In a large pot, combine the chicken broth, lemon juice, carrots, onion, celery, soup base and white pepper. Bring to a boil on high, then simmer for 20 minutes. Blend the butter and the flour together, then gradually add it to the soup mixture. Simmer for 10 minutes more, stirring frequently. Meanwhile, beat the egg yolks until light in color. Gradually add some of the hot soup to the egg yolks, stirring constantly. Return the egg mixture to the soup pot and heat through. Add the rice and chicken. Ladle hot soup into bowls and garnish with lemon slices.

Spicy Ham and Bean
Soup

1 1/4 cups dried navy beans
2 quarts water
1 cup chopped onion
1 cup chopped green bell pepper
1 cup sliced celery
1/4 cup minced fresh parsley
1 1/2 teaspoons pepper
2 1/2 teaspoons minced seeded jalapeno pepper
2 garlic cloves, minced
1 (18-ounce) ham bone (from an 8 1/2-pound cooked low-sodium ham)
2 cups finely chopped fresh basil
1 (14.5-ounce) can no-salt-added whole tomatoes, undrained and chopped
1 (8-ounce) can no-salt-added tomato sauce

Sort and wash beans; place in large Dutch oven. Cover with water to 2 inches above beans and bring to boil; cook 2 minutes. Remove from heat; cover and let stand 1 hour. Drain beans and return to pan. Add 2 quarts water and next 8 ingredients (water through ham bone). Bring to a boil; cover, reduce heat and simmer 1 hour or until beans are tender. Remove from heat; discard ham bone. Place 2 cups of bean mixture in a blender and process until smooth. Return mixture to pan; add ham bone and remaining ingredients. Bring to a boil; cover, reduce heat and simmer 10 minutes or until heated. Yield: 3 quarts (serving size: 1 1/2 cups).

Corn and Cheddar Chowder

Makes 2 generous servings (can be doubled)
1 tablespoon unsalted butter
1 onion, chopped
3/4 lb. red-skinned potatoes, peeled and diced
2 cups frozen corn kernels
2 cups half and half or milk
1 cup (or more) canned vegetable broth
1 1/2 teaspoon dried thyme
2 cups grated medium-sharp cheddar cheese (about 6 ounces)

Melt butter in heavy medium saucepan over medium-high heat. Add onion; sauté until tender, about 5 minutes. Add potatoes, corn, half and half, 1 cup broth and thyme. Cover pan partially; simmer chowder until potatoes are tender, about 5 minutes. (Can be prepared 1 day ahead. Chill. Before continuing, re-warm over low heat, thinning with more broth if desired.) Add cheese; stir until melted. Season with salt and pepper.

Chilled Spinach and Avocado Soup

Serves 8
1 pound spinach
1/4 cup butter
Salt and pepper
Pinch of nutmeg
3 tablespoons flour
2 cups milk
2 cups chicken stock
1 cup heavy cream
2 ripe avocados
Dash of Tabasco
Juice of 2 limes or lemons
For garnish: sprigs of parsley or coriander

Discard the stems from the spinach and wash it thoroughly in several changes of water. Place it in a large pan with a little water and cover tightly. Cook for about 5 minutes until wilted, stirring once. Drain the spinach well and let it cool. Squeeze out the liquid with your fist; then chop the spinach.
In a heavy saucepan melt the butter, then stir in the spinach, salt, pepper and nutmeg. Stir in the flour, then the milk and stock. Bring to a boil; cover and simmer 10 minutes, stirring occasionally. Stir in half the crème fraiche or cream and season the soup to taste. Let the soup cool, then puree it and pour it into a bowl.
Peel the avocados and cut them in chunks, discarding the pits. Puree the avocados with one or two ladlefuls of soup and stir this mixture into the remaining soup. Cover the soup with plastic wrap to exclude air and chill it in a refrigerator for at least 2 hours.
Note: spinach and avocado soup should not be left to chill for longer than 24 hours as it will discolor. Just before serving, add the Tabasco and lime or lemon juice, according to your taste. Ladle the soup into bowls and add a spoonful of the reserved crème fraiche or cream, stirring to marble it. Top with sprigs of parsley or coriander.

Cream of Broccoli Soup

1 bunch broccoli (approximately 3 large stalks) or 1 package frozen broccoli
5 cups chicken stock, seasoned
2 tablespoons margarine
2 tablespoons all-purpose flour
2 small cans condensed milk or 1 pint light cream

Cook broccoli until tender in chicken stock. Puree broccoli in blender or food processor, using small amount of stock. Melt margarine and stir in flour; add most of remaining stock. Heat until not too thick. Add pureed broccoli and warmed milk. If soup is still too thick, more stock can be added.
Variation: Cheese and Broccoli: Broccoli may be cooked in water. A mixture of broccoli water and stock combined will retain more of the flavor and nutrients. Whipping cream may be used if more body or richer flavor is desired. American cheese, Cheese Whiz, Swiss cheese may be added at the final stage. A dash of nutmeg is nice.
---
Recognized throughout the state as an accomplished chef, Don Bingham has authored cookbooks, presented television programs and previously served as the executive chef at the Governor's Mansion. He is now the director of special events at the University of Central Arkansas.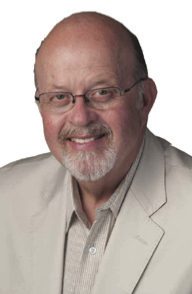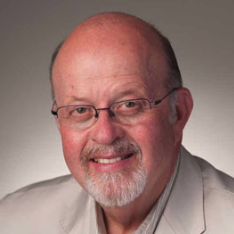 Latest posts by Don Bingham
(see all)