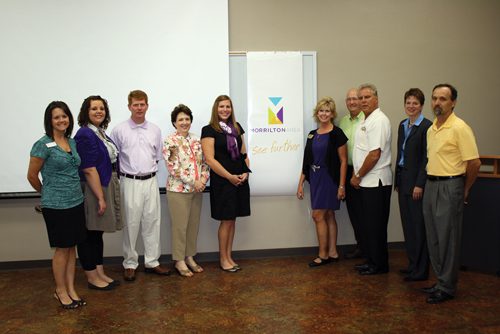 30 Oct 2010

'See further' Morrilton area leaders launch community development initiative

Posted at 1:02 PMh

in

News

In 2009, the Conway County Economic Development Corporation, the Morrilton Area Chamber of Commerce, the City of Morrilton and the Conway County Quorum Court recognized a need to enhance awareness in the community and increase community development efforts. They looked to the Stone Ward agency in Little Rock, and with community input they developed a strategic plan, a fresh new look, and community development goals for the Morrilton area.

Members of the organizations invested in the plan were invited to the University of Arkansas Community College at Morrilton Leadership Development Institute in downtown to participate in the launch of Phase I of the community development and promotion initiative. At the event, guests were presented with a new image and introduced to the "See Further" message that will be the theme of this initiative that encourages people to see further opportunities in the Morrilton area.

There was also a presentation highlighting the success of the community development efforts that are already active. This event was a call to action for the community to unite its efforts and promote the Morrilton area as a progressive community that is open for business and committed to successful community development.

For more information on the community development efforts, please contact Morgan Zimmerman at the Morrilton Area Chamber of Commerce at 501.354.2393.