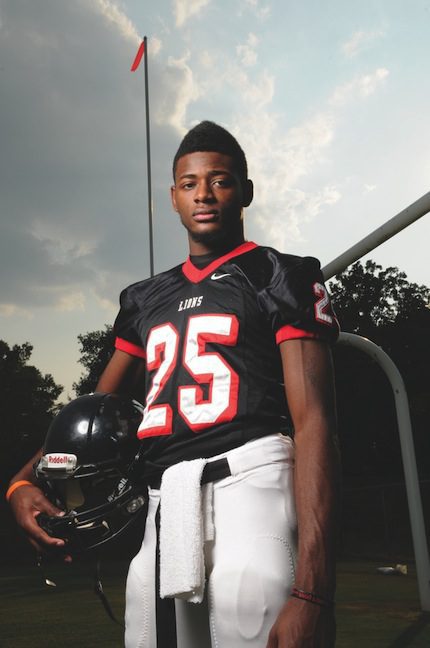 11 Aug 2013

SEARCY: New coach, new philosophies

Conference: 7A/6A East
Coach: Jeromy Poole
'12 Record: 6-6 (4-3)


The Lions faced a tough transition to the 7A/6A East facing the likes of North Little Rock and Cabot, but Searcy took care of business against Little Rock Central, Mountain Home, Marion and West Memphis to earn a trip to the playoffs.


The fun didn't stop there as the Lions snuck past Siloam Springs in the first round, 49-48. The Lions' season came to an end in the quarterfinals the next week at El Dorado.


Coach Tim Harper has moved on to Mena, paving the way for new Searcy head coach Jeromy Poole, who brings with him a more up-tempo offensive philosophy.


Senior Collin Whitney projects as the Lion's starting quarterback. Seniors Jonathan Howard, Matthew Parsley, Jared Emberson and K.J. Williams lead a talented Searcy backfield. Senior 501 Football Team honoree Karonce Higgins is a standout at receiver. Higgins was nominated by former Searcy offensive coordinator Mike McCain.


"Higgins played and contributed on both sides of the ball last season and was an all-conference player," McCain said in the nomination. "He will be a playmaker."


A number of upperclassmen compete on the offensive line: seniors Grant Grady, Shawn Stokes, Matt Duncan, Matthew Rippey, Lucas Feather, Evan Carlton and Michael Nichols.


Senior Desmond Gavin leads the way on the defensive line at end. Seniors Garet Dillon and Ethan McDonald could start at linebacker, and Higgins returns in the secondary at safety.


Schedule
Sept. 6 at LR McClellan
Sept. 13 Batesville
Sept. 20 Morrilton
Sept. 27 at LR Central
Oct. 4 Mountain Home
Oct. 11 at Marion
Oct. 18 at North LR
Oct. 25 Jonesboro
Nov. 1 at West Memphis
Nov. 7 Cabot


501 Football Team 2013 –
Karonce Higgins
Nominated by former Coach Mike McCain

Classification: Senior
Position: WR
On the field: Good size, very athletic, great hands, a physical player and great teammate.
Off the field: Good student, liked by the administration and his peers, displays great character and integrity in everything he does.
Community work: He was recently involved in a community project with Valley Baptist Church Youth during their annual D-Now Weekend. The project consisted of raking leaves and assisting the elderly.
Sportsmanship: He is always positive in all situations. I can't remember hearing a negative word come out of his mouth in the five years I have known him. He is very unselfish and loves to encourage his teammates and loves to see them succeed.
Classroom: He is a good student, very respectful to teachers, and leads by example.
Other: Karonce displays great character in everything he does; he is very respectful to teachers, administrators, coaches and other adults.