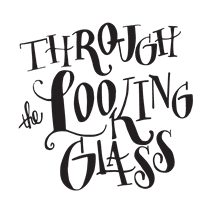 18 Mar 2016

Searcy Junior Auxiliary plans annual charity ball

Posted at 12:39 PMh

in

News

Junior Auxiliary of Searcy will host its annual charity ball fundraiser at 6:30 p.m. Saturday, April 2, at Robbins Sanford Grand Hall in Downtown Searcy.


The theme of this year's event is "Through the Looking Glass." Betsy and Lane Bailey will be honored as the 2016 Charity Ball Queen and King.


The event will feature both a silent and live auction by Cargile Auctions, food from Savory Catering and entertainment by Crown Entertainment. The money raised will support Junior Auxiliary's many projects throughout the year.


Junior Auxiliary of Searcy, which was founded in 1962, sponsors a number of projects in the community that focus on local children and families in need of assistance. These projects include Covering Kids, A Day of Caring, Sunshine School, Searcy Learning Center, Food Baskets and Angel Tree.


"We are very excited about the 2016 charity ball event," said Leah Cook, president of Junior Auxiliary of Searcy. "Our annual charity ball is vital to the success of our projects. It is the one time a year where we call on our businesses and individuals to donate their time, items and money to our organization. Without the continued support of this community, we would not be able to give back in the manner in which we do."


Amanda Little charity ball chairman added, "It has been an honor to be in Junior Auxiliary this year and see how many children in our community benefit from the projects that take place throughout the year. We want charity ball to be a fun and exciting event so that we can continue to help the children of White County."


Tickets are $65 for an individual and $120 for a couple. They can be purchased from any Junior Auxiliary of Searcy member or by calling 501.254.9181. Tickets can also be purchased at jasearcy.eventbrite.com.


Dress for the event is cocktail attire.


To find out more about Junior Auxiliary of Searcy and the many projects the group supports throughout the year, visit facebook.com/JAofSearcy.