30 Jun 2021

Search for arrowheads feeds collector's passion

By Dwain Hebda

When it comes having collections, John Hutchcraft keeps a lot of plates spinning. He has an arrowhead and spear point collection that defies description. He also has a collection of military items predominantly from World Wars I and II and a separate collection of Civil War items, the largest piece being a Confederate cannon.

"Those are my three big things that I like to collect," he said.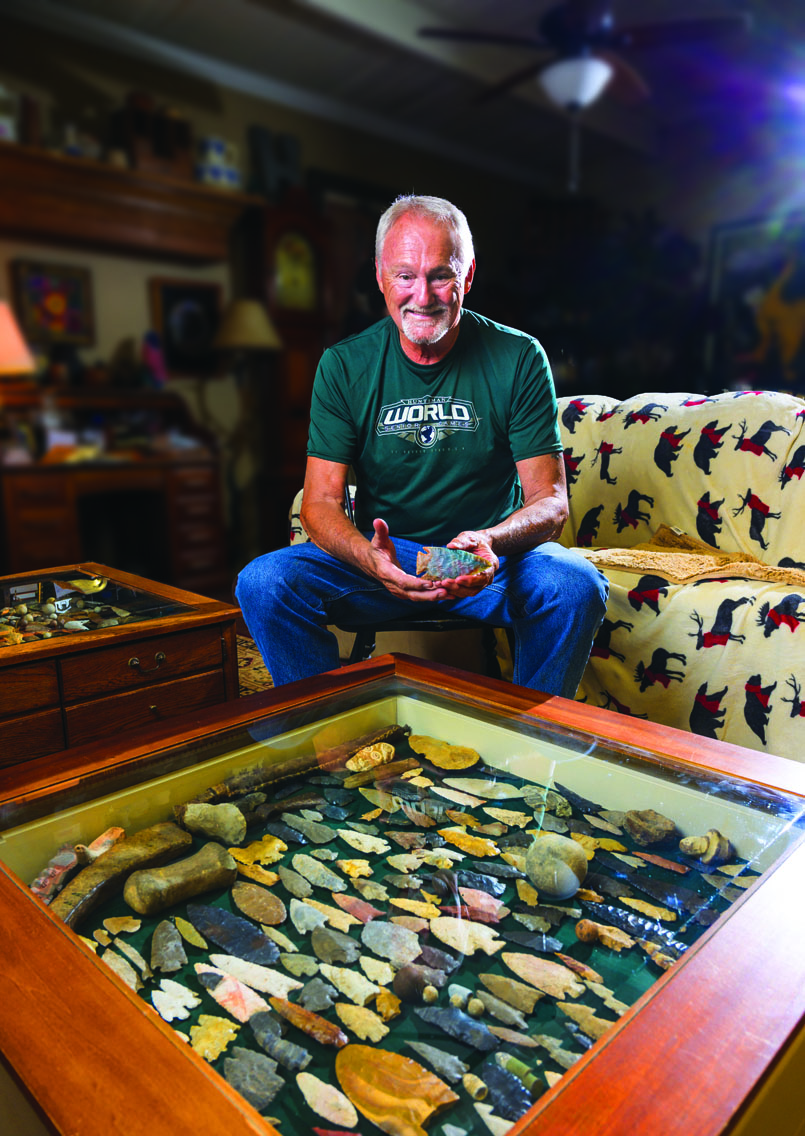 Hutchcraft cut back from seven collections a couple of years ago when he retired as one of the greatest high school basketball coaches in Arkansas history — a 42-year career in which he "collected" state championship appearances (21), state titles (11) and wins (2,013).
And in true high school basketball coach fashion — his day job for four decades at Guy Perkins — he still shakes his head at the ones that got away, both on the court and in his collections.
"I grew up in St. Charles. Well, that's Arkansas County and that's what I call the 'Freeways of the Indians,' where the White, Arkansas, and Mississippi rivers all ran together," he said. "At that time as a teenager, we were hunting and fishing guides and I was out on the rivers all the time. I saw artifacts, but I had no interest.
"I think back now to when I was there. I saw arrowheads on the ground because I was on the river almost every day. I can remember picking up arrowheads and looking at them and admiring them and putting them back down as a teenager. What was I thinking? Why did I not keep those beautiful arrowheads?"
Hutchcraft got turned onto the hobby for good about 30 years ago by a friend who was a fellow enthusiast. In short order, collecting points became less a hobby and more of a way to feed his soul, particularly when he was out hunting in the countryside.
"They're all over Arkansas," he said. "And that feeling when you, yourself, find an arrowhead? I tell people, 'You need to be real careful about that.' Because when you find that first one, there's a big, strong addiction that comes on that will take a lot of your life. It's amazing when you find your own. So those are my treasured ones, the ones that I've personally found.
"I was collecting when I was a coach. Now that I'm retired, I have more time to go out and look. It is very peaceful when you're out in the woods and you're thinking about Indians and the artifacts and stuff like that. It is a stress relaxer, you know. If you decide to collect and stuff, it will be something to relieve stress, for sure."
With a collection as vast as his – he estimates 5,000 point specimens but doesn't really know for sure – narrowing it down to a single favorite item is nigh on impossible. When pressed, Hutchcraft said a turquoise-colored spear point stands out, just as it did when he found it in a rice field near the St. Francis River.
His collection is not missing any specimens. Hutchcraft likes to focus on Native American artifacts from his home state, and his collection pretty well represents every general category of points used within indigenous tribes, along with some tool artifacts thrown in for good measure. But as any true collector would, he always has his eyes out for certain things anyway.
"I like an arrowhead called a Dalton," he said. "And then we have one here in Arkansas that's really a great collector, named a Calf Creek. Those two are two of my favorite ones."
Perhaps the most intriguing element of Hutchcraft as a collector is how freely he shares information with others seeking points for their own collections. Some suggestions are to search near waterways where indigenous hunters would have stalked game or, how a freshly-tilled field can also yield a wealth of history.
Many point hunters would guard such pro tips jealously to prevent others from beating them to a prize artifact. But the way Hutchcraft sees it, the wonder of the hobby is great enough to be shared by all.
"I do buy arrowheads and I hunt arrowheads," he said. "But you've got to remember when you buy an arrowhead from someone, it's a whole different story when you reach down on that ground and pick it up, knowing that the last time a person had that in their hand was 200 or even 10,000 years ago."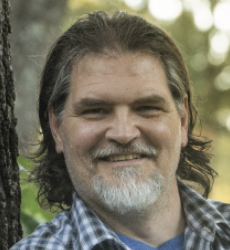 Latest posts by Dwain Hebda
(see all)