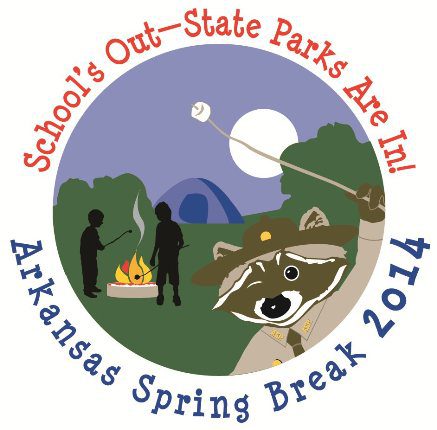 17 Mar 2014

'School's Out, Parks are In' during annual spring break

Posted at 3:03 PMh

in

News

Arkansas State Parks offer a fun destination for individuals and families planning to spend spring break in the 501.

Most schools will be out the week of Monday, March 24, through Friday, March 28, for spring break.


In Arkansas, all 52 state parks are planning special programming to connect families with nature this spring. The theme is "School's Out, Parks are In!"


"Our goal is to get families outside and help them connect with nature through fun activities at their local state parks," said Gillian Rossi, seasonal park interpreter at Woolly Hollow State Park near Greenbrier.


The Woolly Hollow spring break schedule includes:


Monday, March 24
11 to 11:30 a.m. – Nature Bingo
3 to 3:30 p.m. – Animal Tracks
Tuesday, March 25
11 to 11:30 a.m. – Wings-A-Flurry
3 to 3:30 p.m. – Egg I.D. Hunt
Wednesday, March 26
11to 11:30 a.m. – Bird Feeder Frenzy
3 to 3:45 p.m. – Photo Scavenger Hunt and Hike
Thursday, March 27
11 to 11:30 a.m. – Baby Animals
3 to 3:30 p.m. – Flutter Kites
Friday, March 28
11 to 11:30 a.m. – Woolly Hollow in Bloom
6 to 8 p.m. – Woolly Campfire and S'mores


All events are free of charge and appropriate for all ages.


Woolly Hollow is located at 82 Woolly Hollow Road. For more information, call 501.679.2098.


Visit arkansasstateparks.com for a list of all spring break events.