19 Aug 2014

School lunches with an upgrade!

by Don Bingham
Mike Kemp photos

After a while, Lunchables, chips and an apple can lose their charm for the school lunch box. We are joining Jamie Oliver with his initiative to get our kids eating healthy, whole foods for lunch. Everything in moderation means we can have those special items in the lunch boxes that help us meet the daily challenges with style and grace.

As far as that goes, any lunch box, not just the kids' school lunch, can be creative, delicious and healthy! There are some things you will need to ensure the least amount of stress on the chef, so plan ahead and things will be easier.


Most of the items listed below may also be placed in disposable cups with plastic utensils for those who do not wish to keep up with the returnable containers. What did we do without Ziploc bags?


1. Start out with dishwasher-safe containers.
2. Have at least one compartmentalized tray.
3. A cooler bag, rather than a sack or box, will allow room for other items AND the beverage.
4. Be prepared; do all prep work the night before, never before you leap out the front door in the morning!
5. Leftovers are always a winner — those favorites from dinner the night before.
6. Buy for a week at a time. Thinking ahead will prevent the daily grocery store run.
7. Make healthy choices to go along with those occasional special treats.
8. Include one or two snacks and mini-meals. This is great for energy pick-ups and hunger attacks.


Some school systems are now "peanut-free." Other alternatives to peanuts or peanut butter will be necessary, and there are myriads of options.


And nothing says "I love you" like a personal note tucked in a baggie with change for that vending machine! Or on that special occasion, you could include a gift card from one of the diner's favorite local food establishments. What a treat to anticipate after a long and profitable day at school or work!


Here are some recipes for fun! Some are for the kid's palate, some for the adult — or maybe all for the kids-at-heart!


Chocolate No-Bake Cookies


2 cups sugar
1/2 cup cocoa
1 stick butter
1/2 cup milk
1 teaspoon vanilla
3 cups quick-cooking oatmeal
1/2 cup peanut butter


Combine sugar, cocoa, butter and milk in a saucepan. On medium heat, bring to a boil for one full minute. Remove from heat. Stir in peanut butter (optional), vanilla and oatmeal. Drop by spoonfuls onto wax paper. Let cool for at least 30 minutes.


Pizza Scrolls


Hot pepper flakes to taste
Small diced ham, salami or crumbled cooked
bacon
1/2 cup grated cheddar or parmesan cheese
1/2 cup pizza sauce
2 sheets rolled puff pastry


Heat oven to 200 degrees. Combine pepper flakes, cheese and meat in bowl. Spread sauce and meat mixture onto each pastry sheet, leaving a border along one side. Sprinkle with cheese. Roll up pastry, leaving plain edge until last. Brush pastry edge with water to seal. Cut roll into rounds and place on lined oven tray. Bake for 20 minutes or until golden.


Peanut Butter and Jelly
Sushi Rolls


2 tablespoons creamy peanut butter
2 tablespoons jam, jelly or preserves (pick your
favorite)
2 slices bread


Remove crusts from bread. With a rolling pin or large soup can, flatten bread. Spread 1 tablespoon of peanut butter and 1 tablespoon of fruit spread on each slice of bread. Roll each slice into a tight spiral. Cut each spiral into 4 pieces.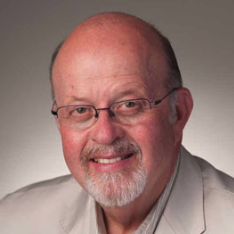 Latest posts by Don Bingham
(see all)