29 May 2023

Scholarships awarded by Faulkner County Affiliate

Posted at 7:33 PMh

in

News

The Arkansas Community Foundation in Faulkner County announced names of area students who will receive a total of $21,000 in awards from its endowed scholarship funds in 2023.

This year's Toad Suck Daze Scholarship recipients are Isabella Sanders, Jacob Stivers, Joshua Gottsponer, Judy Rodriguez, Kalynne Benson, Leah Goff, Logan Preiss Sanders, Makenzie Espinosa, McKenzie Beene, Peyton Sanders, Shaylee Dawn Stolzer, and Sydney Greene.  Students were chosen by a committee selected by the Community Foundation and comprised affiliate board members, current and retired educators. The scholarships are awarded annually based on academic achievement and community service.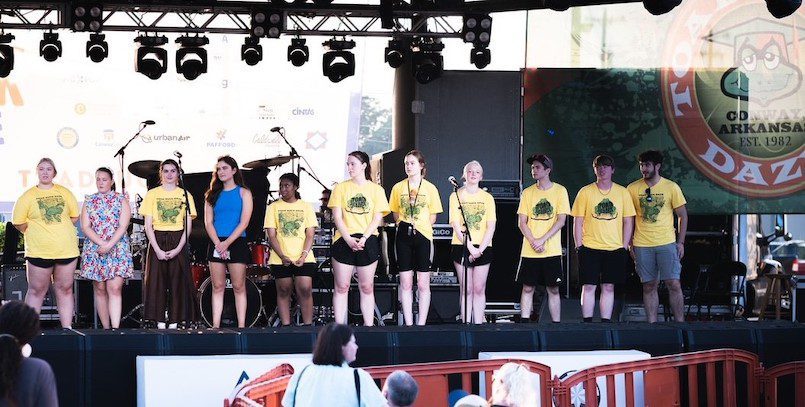 Two recipients were selected to receive the statewide Anne Pressly Scholarship. Emma Beard from Bearden High School and Allison Flynt from Har-Ber High School. Both will attend the University of Arkansas at Fayetteville with plans to major in journalism.
This was the second year for the Burks Family Scholarship, which was created in honor of Mrs. Janet Burks a former teacher in the Conway School District. Andrew McCray plans to attend Arkansas State University at Jonesboro, majoring in mathematics.
"Funding for these scholarships comes from families, businesses and individuals who want to support higher education and invest in Arkansas students," said Shelley Mehl, executive director of Arkansas Community Foundation in Faulkner County. "Our donors determine the size and eligibility criteria for the scholarships they create, and we manage the scholarship process on their behalf. Because the scholarships are endowed, the funding is available every year."
Arkansas Community Foundation manages more than 100 private scholarship funds throughout the state. The Community Foundation helps connect students seeking financial assistance with donors who want to help. Graduating seniors may apply online February 1 through March 15 at www.arcf.org/apply/scholarships/.
Arkansas Community Foundation, a nonprofit organization with over a half billion dollars in assets, fosters smart giving to improve communities. The Community Foundation offers tools to help Arkansans protect, grow, and direct their charitable dollars as they learn more about community needs. By making grants and sharing knowledge, the Foundation supports existing charitable programs that work for Arkansas and partners to create initiatives that address unmet needs. Since 1976, the Community Foundation has provided more than $314 million in grants and partnered with thousands of Arkansans to help them improve our neighborhoods, our towns and our entire state. Contributions to Arkansas Community Foundation, its funds and any of its 29 affiliates are fully tax deductible.
Opening their doors in 2001, the local Faulkner County affiliate has over $11.4 million in assets, 74 charitable funds and have awarded over $5.39 million in grants.
Contributions to the Community Foundation, its funds and any of its 29 affiliates are fully tax deductible.