31 Aug 2022

Say cheese

By Chef Don Bingham

As the fall season approaches, the flavors of hot spices and cheeses grow even stronger with the arrival of tailgating, parties, school gatherings and cooler weather! These recipes that "say cheese" are a perfect marriage, with our 501 LIFE Cheese Dip ice cream as the crowning dessert!

Cheese has a long history of being a feature in cooking and table cuisine, beginning 4000 years ago. Now we have more than 1,831 varieties of specialty cheeses from 74 countries.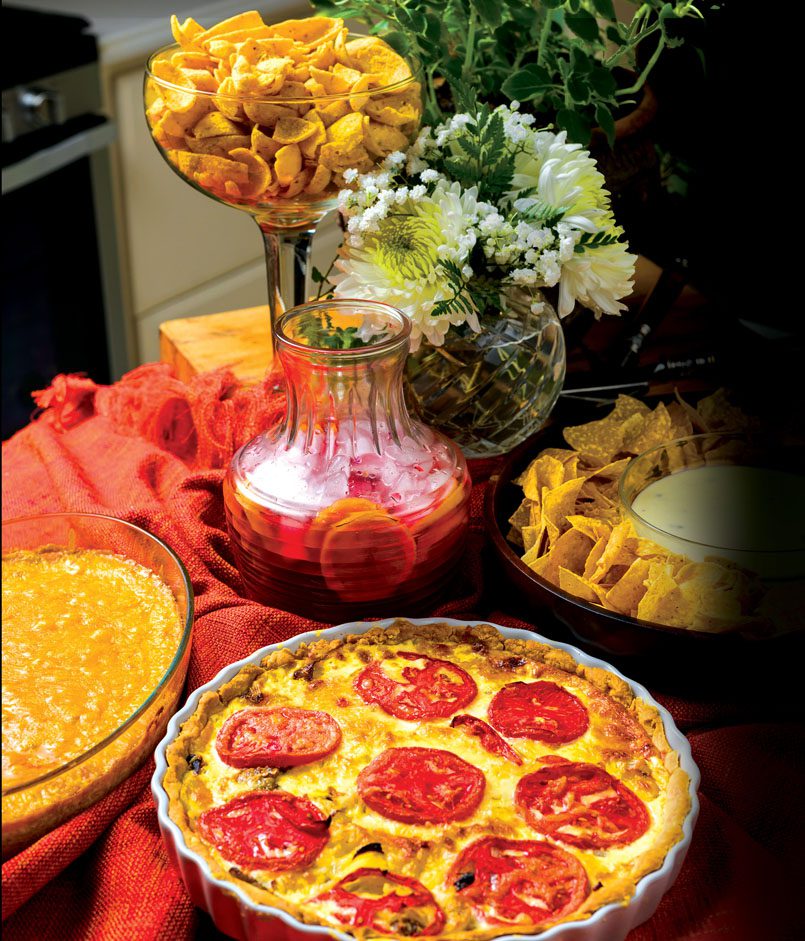 This recipe for Two-Ingredient White Cheese Dip is a classic! The energy to make this cheese dip is minimal – two simple ingredients and stirring! It's rich and wonderful.
The Cheesy Bean Dip is a recipe transplant from Texas parties, layered with refried beans and the star of the show – cheese!
The pièce de résistance is the Cheese and Eggplant Tart. This recipe has been published in our Christmas Cookbook "Celebrate the Holidays" for many years, and we never tire of its versatility. It's made with sautéed eggplant and fresh tomatoes in a cream cheese crust; the sauce is created in the oven while baking, with heavy cream and a variety of cheeses!
The result is an amazing meatless dish; serve with your favorite green salad for a terrific, full-flavored meal. 501 LIFE welcomes the fall with recipes that "Say CHEESE!"
Cheese and Eggplant Tart
Items needed:
Tart or quiche pan
4-6 medium eggplants
Salt
Olive oil
4-6 medium onions, sliced
4-6 medium tomatoes, sliced
Ground pepper
1-2 cups of freshly grated parmesan cheese
1-2 cups freshly grated gruyere or Swiss cheese
3 cups of heavy cream
Butter for dotting top of tart prior to baking
2 cream cheese pie crusts
Peel eggplant, cut in thin slices, sprinkle with salt and let stand at room temperature in a bowl for 2 hours. Drain and wipe eggplant. Fry lightly in olive oil until soft and golden. Drain on paper towels. Sauté the onions. In the pie crust, layer the eggplant, pepper, cheeses, cream and dots of butter. Repeat the layers with the onions and then the tomatoes. Bake at 375 for 45-60 minutes.
(This recipe makes a very large sheet pan to feed a crowd; the pictured recipe is made by halving the above recipe, and using the one recipe of cream cheese pie crust as given below.)
Cream Cheese Pie Crust
3 ounces cream cheese, softened
1 stick margarine
1 cup all-purpose flour
Mix well, pat in pie plate; prebake, if necessary, at 350 until lightly browned.
Cheesy Bean Dip
2 cups shredded Monterey Jack cheese
2 cups shredded cheddar cheese
1 can refried beans
1 cup sour cream
1 8-ounce package of cream cheese
1 package taco seasoning
Mix Monterey Jack cheese, refried beans, sour cream, cream cheese and taco seasoning in a bowl; place mixture in an oven baking dish and top with cheddar cheese. Bake in a 350 oven till the cheese is melted and Cheesy Bean Dip is heated thoroughly. Serve with favorite dipping chips.
Nancy's Two Ingredient White Cheese Dip
2 cups of pepper jack Cheese, shredded
2 cups of heavy cream
Heat the cream, while gradually stirring in shredded pepper jack cheese until cheese is melted and cheese dip is creamy and hot. Serve with favorite dipping chips.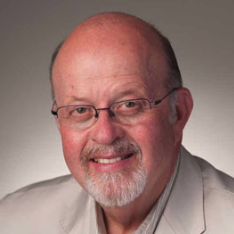 Latest posts by Don Bingham
(see all)