20 Dec

Saving lives one flight at a time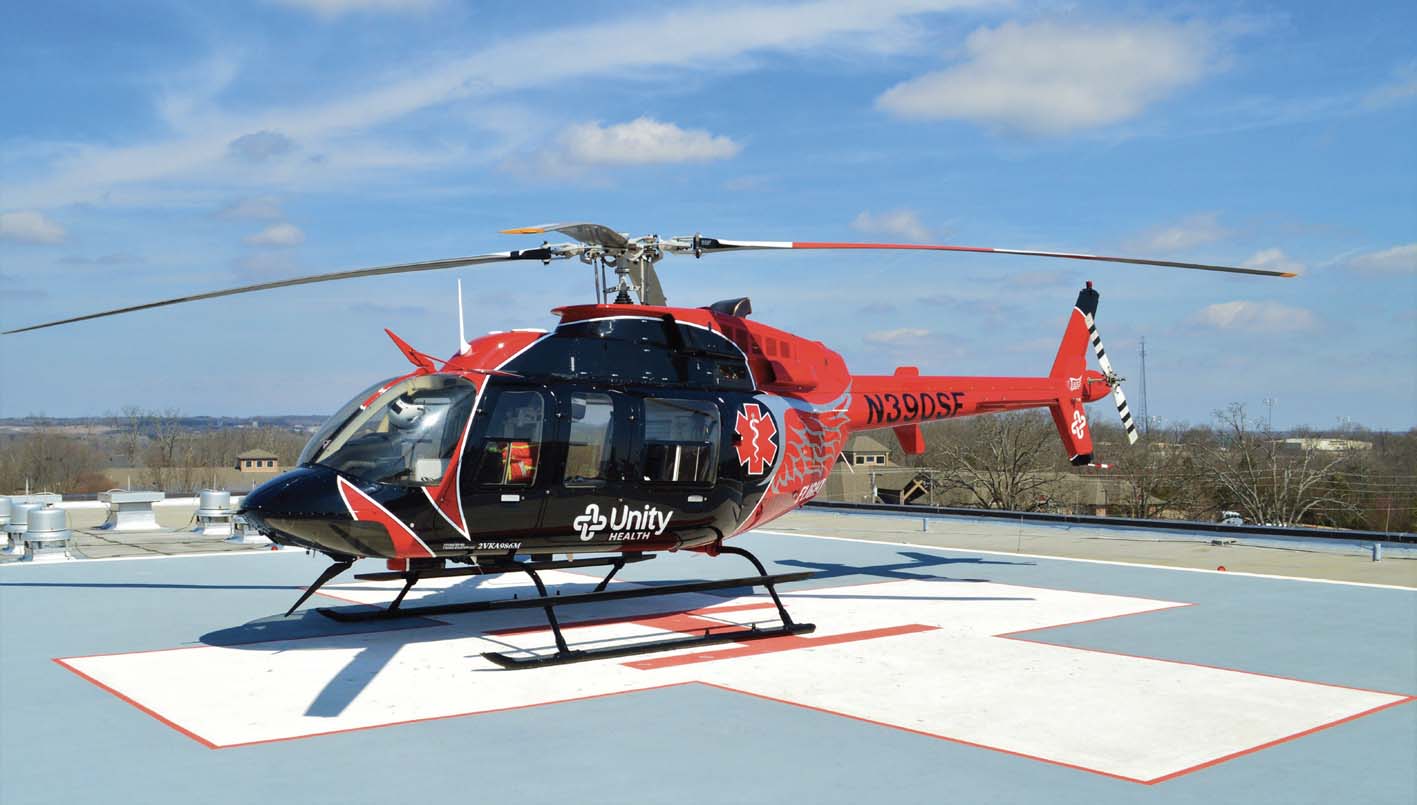 by Taryn Brown
Emergency medical helicopter Survival Flight 6 has called Unity Health home for almost two years. In March 2016, Unity Health announced a partnership with Survival Flight Inc. by having Survival Flight 6 at the White County Medical Center location full time. 
According to its website, Survival Flight Inc. is a premier emergency medical transportation company dedicated to air medical transportation focusing on the quality of care to patients and their safety with aviation medical transportation. Their mission and purpose is "serving our customers with unsurpassed and rapid medical services to save lives."
Unity Health Emergency Department Director Steve Bonds said since the partnership with Survival Flight Inc., the Unity Health staff has been educated to a higher level, including trauma certifications, helicopter safety and flight medicine education. They also participate in Survival Flight educational opportunities to further advance their knowledge and skills. 
Unity Health is part of the AR Saves (Stroke Assistance through Virtual Emergency Support) Program through UAMS, and Bonds said Survival Flight 6 allows the hospital to transport stroke patients immediately to Little Rock for definitive treatment. 
"I hope patients feel as if they have the best possible options in this area for healthcare, and having Survival Flight 6 here allows them to know if it is beyond the capabilities of our hospital staff, we will get them to a tertiary care hospital in the fastest possible time with the most well-trained staff," Bonds said. 
Matthew McIntosh is the base clinical manager for the Survival Flight team at Unity Health. He has been with Survival Flight Inc. for four years and at Unity Health since the partnership in 2016. McIntosh oversees all clinical aspects of the base, from nurses and paramedics to marketing and outreach education. 
"I actually wound up in this field by accident, but fell in love with it, progressed my way up and am going on my 11th year of flying," McIntosh said. 
"My favorite part about what I do is when I am able to see the outcome of our work," McIntosh said. "In our profession, we do not always get to see the outcome. Being in the air medical world, we get the sickest of the sick and the most critically injured, and we have the opportunity to save lives."