10 May 2023

Sanchez leads the charge for Harding at tournament

The Harding Lady Bisons women's golf team took to the course for Round 2 of the NCAA D2 Central Regional in Larchwood, Iowa on Tuesday. The Lady Bisons shot a 28-over 316, putting them in ninth place at 53-over 629 in the team standings.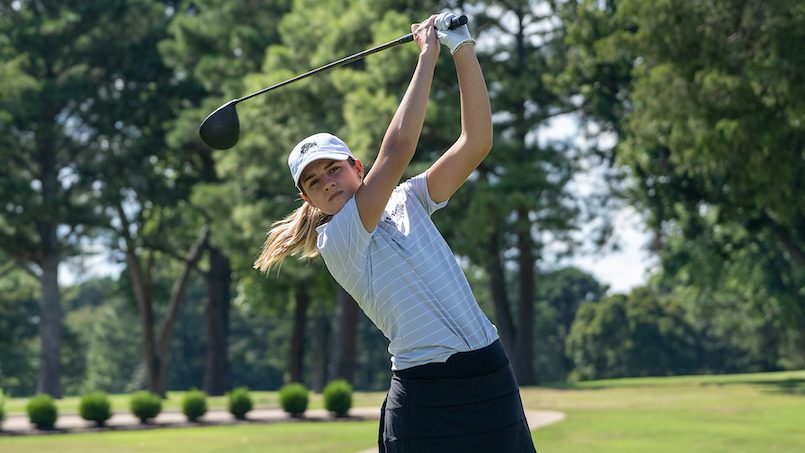 Brenda Sanchez had another solid performance, sinking three birdies and shooting a 5-over 77, bringing her total score to 7-over 151, placing her in a tie for 22nd place. Pilar Martinez bounced back after a tough first round, shooting a 2-over 74, including 13 pars, and is now tied for 36th place at 12-over 156.
Kodie Winnings shot a 7-over 79 and is tied for 46th place at 19-over 163. Ines Sanchez shot a 14-over 86 and is in 48th place at 20-over 164, while Alicia Martinez also shot a 14-over 86, leaving her at 21-over 165 and in 49th place.
Nebraska-Kearney leads the tournament at 11-over 587.