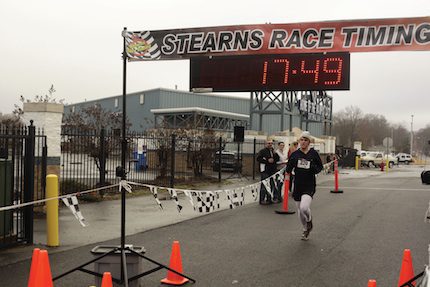 18 Feb 2018

Saline County: Tina Webb

by Bob Reising


Every student athlete moving from high school into higher education yearns to earn the label "All-American" before graduation. Yet gaining that distinction are only a tiny percentage of the performers competing each year in the nation's colleges and universities. To claim it twice in a sport is rarer still; three times, more impressive yet; four times, unbelievable. Thus, Tina Webb's basketball accomplishments at the University of Arkansas at Monticello (UAM) extend so far beyond the norm that they approach the super-human.


The numbers do not lie. Four times those numbers catapulted her into the rarefied realm of the nation's elite, its most accomplished quintet. Clearly, she may have been, as long-time UAM coach Alvy Early contends, "the best female basketball player ever to play in Arkansas."

The seeds of her excellence were planted at home as well as in the public schools of Bryant. She describes her father as a disciplinarian who "insisted on hard work and dedication." In the fifth grade at Bryant Elementary, she formally entered inter-school sports by serving as a cheerleader, but soon thereafter she funneled her energies into mastering the sport in which she was to gain international fame.


As a sophomore in high school, she first tasted success on a big stage by leading Bryant to a state championship; and after four seasons of stellar play under Coach Tom Webb (no relative), she accepted her diploma in the spring of 1986 while weighing offers from several colleges and universities. UAM won the battle for her basketball talents, and, indeed, she chose wisely.


In each of her four seasons of intercollegiate play, her scoring average improved, from 24.2 as a freshman, to 26 as a sophomore and 26.2 as a junior. As a senior, it was 31.3, the highest season point average ever by a UAM player. The 3,412 points she scored in her UAM stay remain a school high, as does her senior-year high, 1,065 points, the lone season of more than 1,000 points ever recorded by a UAM player.


Tina's astronomical scoring prowess should mislead no one, however. Although only 5-feet-10 inches tall and weighing just 150 pounds, she also holds UAM records for career and season rebounding. Coach Early delights, too, in labeling her "very fast, especially when dribbling," "a tremendous teammate" and "a great person . . . the total package."


Basketball gurus far from Arkansas were almost as quick as Coach Early to recognize Tina's talents. Appropriate selection committees proclaimed her a Consensus 1st Team All-American for each of her UAM seasons (1987, '88, '89 and '90), the only Consensus four-time 1st Team All-American in any sport in school history, and undoubtedly one of the few Consensus four-time 1st Team All-Americans ever to emerge on America's campuses.


Capping her final university season, Tina was also named the National Association of Intercollegiate Athletic Association's 1990 Women's Basketball Player of the Year.


A crucial decision awaited her as her UAM career wound to a close. Women's professional basketball overseas beckoned, but so did her native country's fledgling women's basketball league. Tina explored both options, and, like so many other stars of America's women's intercollegiate competition of a generation ago, elected to play abroad.


For eight seasons, she excelled outside her native country, first in Switzerland (1990-1993), later in Belgium (1993-1996) and finally in Brazil (1996-1998). To suggest that she was paid acceptably and comfortably quartered is to offer understatement. In Switzerland and Belgium, for instance, she admits that living "like royalty" provided her and her American teammates with the services of "a maid and a butler."


But — again like her American teammates — on the court, Tina was expected to excel in every facet of basketball; the specialization so popular in American competition — rebounding or ball-handling, for example — was not to be found in her play overseas. Tina's numerous skills, therefore, proved an asset, and made her a fan favorite.


Yet it was scoring that provided her fondest memory of eight campaigns outside America. One evening in Switzerland, she was asked to be at her offensive best, and she obliged by pouring 63 of her team's 65 points through the nets in a 2-point triumph.


Tina Webb represents athletic excellence in Saline County and the 501.