16 May

Sacred Heart's midway and bazaar announced

MORRILTON — Sacred Heart Catholic School will host the annual Bazaar with a midway and lots of fun on June 3 and 4. The event is returning to a traditional weekend full of food, fun and events to raise money for K through 12 grade school which is more than 140 years old.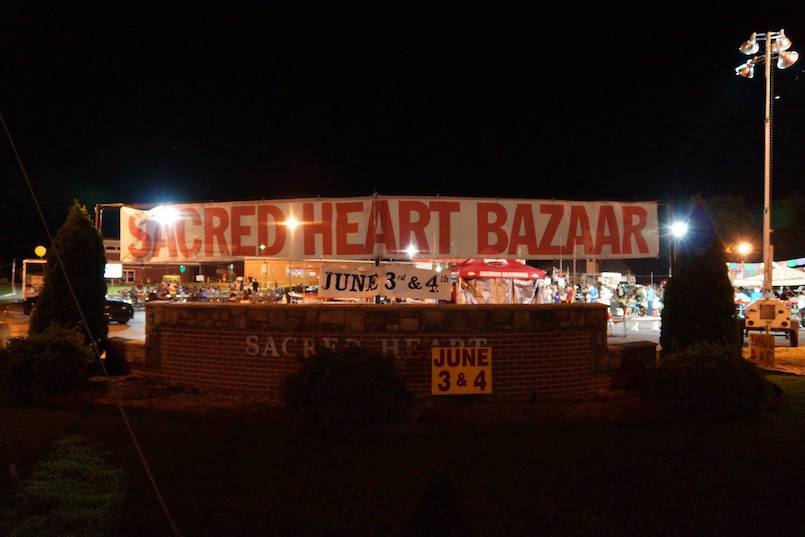 Festivities begin at 6 p.m. Thursday, June 2, with a silent auction preview party. Bid, Bite & Sip will be held in the school elementary building from 6 to 8 p.m. Tickets are $25 and guests will have the opportunity to get a sneak peak, and even purchase, "Buy Now" items, while enjoying hors d' oeuvres and libations.
The Bazaar weekend will kick off Friday, June 3, with a burger lunch fundraiser on the school parking lot from 11 a.m. to 1 p.m. The $10 lunch includes a burger with all the trimmings, chips, cookie, and a drink. Group orders can be delivered at no charge. Call 501.354.8113 to sign-up by Friday, May 28. Walk ups welcome if burgers are still available.
Friday evening, the bazaar and midway will be open from 6 to 10 p.m. in the school/church parking lot. Local families will be cooking authentic street tacos. The $12 meal includes 3 tacos, beans, salsa, cactus salad, and cheese dip/chips.  Games, concessions, cash bingo, and kiddieland will all be open on the midway and the silent auction will continue in the elementary building.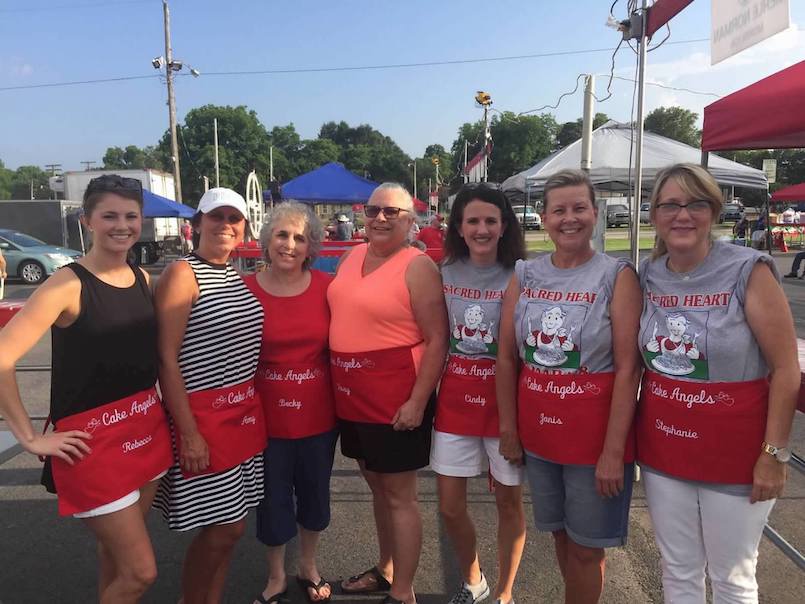 The event will open back up at 5 p.m. Saturday night, with the same games and activities on the midway. Mass will be held at 4 p.m. and Sacred Heart spaghetti dinners will be available for pick-up from 4 to 7 p.m. Pre-orders are highly recommended, as a limited quantity will be available. Although dinners will be served in to-go boxes (with heaping servings of spaghetti), guests may choose to enjoy their meal in the air-conditioned dining room and volunteers will be on hand to provide plates, utensils, drinks, and all the hospitality guests expect from the Sacred Heart Bazaar. Tables will be available on the midway.
The beer garden will be open to those 21 and over both nights.
Saturday evening will conclude at 10 p.m. with the raffle drawing. This year's Grand Prize is a 2022 Ford Ranger, purchased from Magie Ford. The 2nd prize is a 200 Blazer XE Go Kart, purchased from and sponsored in part by, Haynes Ace Hardware. The raffle also once again includes shopping and dining prize packages featuring gift certificates purchased from local businesses, our way of expressing our appreciation and support for our local businesses who continue to support Sacred Heart through the years.
Sacred Heart Catholic School was established in 1879 in Morrilton Arkansas by the Sisters of St. Joseph of Cluny, France, and was operated by School Sisters of Notre Dame from 1898-1984. Today it is one of only two remaining Pre-Kindergarten through 12th grade Catholic schools in the state.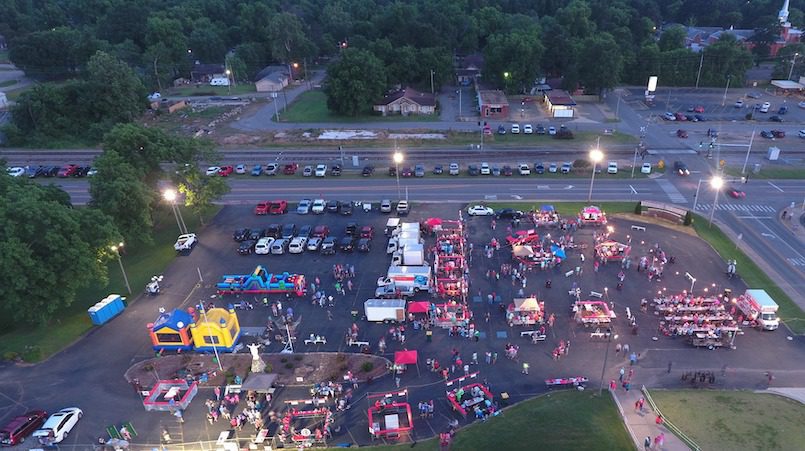 The school itself, a ministry of the Sacred Heart parish, is a miracle to behold. Located in the small town of Morrilton, which is home to less than 7,000 residents, "The school simply shouldn't exist," says Msgr. Jack Harris, pastor of Sacred Heart for the past ten years. Considering the annual tuition only covers around half the cost of the annual operating budget the school has, and continues, to be sustained through the faithful efforts and prayers of the Sacred Heart families.
One such effort is the annual Bazaar, which accounts for around 11% of the school's annual revenue. The parish and school family work together each year to host the two-day Bazaar the first weekend in June. Although the first bazaar date is not known, anyone in the area can tell you it has been in place for as long as they can recall.
The event has evolved and changed over the years and, in 2020, it was coined a "Stay at Home" bazaar and supporters were asked to donate the money they would have spent at the event in lieu of attending in person, due to the pandemic. In 2021, in-person activities were modified and scaled back to accommodate the ongoing pandemic, but in 2022, the committee is working hard to ensure a bazaar more similar to events of the past.