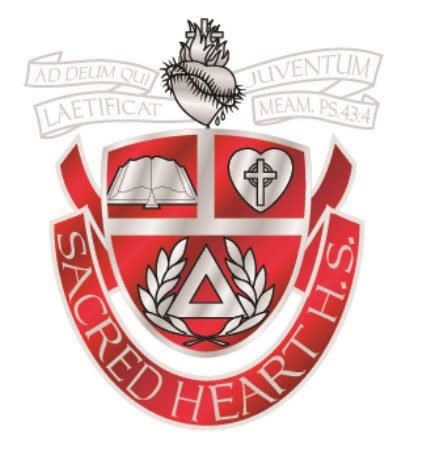 09 Sep 2013

Sacred Heart to dedicate Rebel Plaza, Walk of Patrons

Posted at 1:47 PMh

in

News

On Saturday, Sept. 14, Sacred Heart Catholic School will host a cookout in celebration of the dedication of the Rebel Plaza and Walk of Patrons.


This past summer, more than 430 engraved pavers were installed in front of the Sacred Heart Gym and Elementary entrances as part of the Rebel Plaza and Walk of Patrons (corporate donors).


"This plaza project allowed us to fix our flooding problems in front of the gym, to make our campus look nicer, and to recognize the commitment of our alumni and supporters," said Alisha Koonce.


The majority of the construction costs were underwritten by private donors so that donations toward named pavers directly benefited the school's operating needs and tuition assistance for families. The pavers in the Rebel Plaza list individual names, families and classes; businesses are recognized in the Walk of Patrons to be installed in front of the Elementary entrance.


"We are very grateful to everyone who made a donation toward this project. We are excited that all of our current K-12 classes will be represented in the Plaza as well as 33 alumni classes," said Koonce.


There are also four engraved benches on the Rebel Plaza – an area where visitors to the gym frequently gather before and after events. All of the existing concrete was removed and paver walkways were installed along with the plazas.


Other recently completed construction projects include renovations include the replacement of the west wall of the cafeteria; enclosing the front entrance to the gym for improved campus control and security as well as improving traffic flow during events; and updates to the bathrooms in the gym lobby and the high school, including making one of the lobby bathrooms family-friendly (with a baby changing table) and handicap accessible. All of these areas will be available for viewing during the dedication event.


The Sacred Heart Development Advisory Board will also officially launch the 2013-2014 Campaign on Sept. 14 and information about this year's goals will be presented. Hot dogs will be served and families are welcome to attend.


For more information or to RSVP, call Koonce at 501.354.4358 or email [email protected].