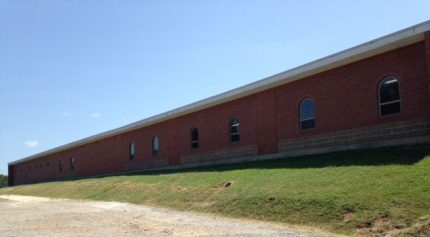 08 Sep

Sacred Heart sees enrollment increase

Sacred Heart Catholic School began the 2014-2015 school year with a significant increase in enrollment.
In kindergarten through 12th grades, the school saw a net gain of 18 students. The graduating class of 2014 was small with only seven students. An incoming kindergarten class of 18, paired with seven new students in grades 1-12, resulted in an enrollment of 253 this year compared with 235 at the end of last school year.
Nineteen students commute from areas outside of Conway County, including four new students.

The Sacred Heart Pre-School is operating at full capacity in both the 3- and 4-year-old rooms with a waiting list for each. Those interested in being added to the list should call 501.354.4944.

Over the summer, Sacred Heart completed another phase of building renovations. With donor funding, the school was able to replace the north wall of the high school. This improvement updated the building aesthetically, but also provided a more energy efficient structure and allowed for additional electrical work and shelving installation to be completed in the classrooms.

The library received the most significant update with the addition of built-in shelves to replace the various shelving units that have been used over many decades. In addition, the library now has a comfortable reading area complete with couch and chairs. Thanks to the addition of secure Wi-Fi, students now have improved internet access.
Over the summer, the school office was also renovated and plans were made for the addition of a new concrete drive to the gym. The new drive, which is still under construction, will help with deliveries, event preparation and handicap accessibility.

Paver walkways were installed to connect the Rebel Plaza to the drive. The walkways will include new engraved pavers purchased in 2013-2014. This project was partially funded through a grant from the General Improvement Fund.

This year, Sacred Heart will continue with improvements to campus security and technology. Security cameras were installed on campus last school year and this year the school will add electronic remote access for all building entrances. The school recently implemented the Hall Pass program that runs a background check on all individuals who come on to the school campus.

All improvements to the Sacred Heart School campus are provided through gifts from generous donors. The school does not receive federal funding and tuition only covers half the cost of the school's operations.

For more information about Sacred Heart Catholic School, call the school office at 501.354.8113 or visit sacredheartmorrilton.org.