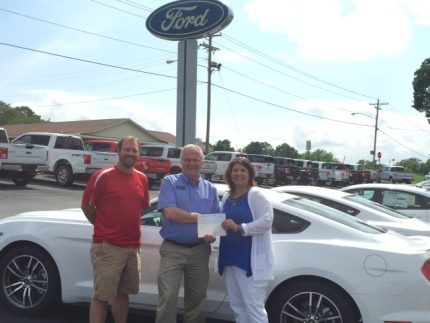 10 Jun 2015

Sacred Heart presented check

Sacred Heart School in Morrilton was recently presented with the proceeds from a special promotion.

Allison Ford Lincoln Co. owner John Magie presented Sacred Heart coach Aaron Duvall and Booster Club president Djuana Beck with a check for $6,000.


The donation was made through participation in the Drive One 4 UR School fundraiser.


"Thanks to everyone who came out and drove to help support SHCS," said Alisha Koonce, director of development at Sacred Heart.