26 Apr 2020

Sacred Heart hosts Trivia Night

Posted at 10:15 AM

in

News

Sacred Heart School hosted the Seventh Annual Trivia Night fundraiser in February in the SH gym/Ruff Auditorium.

This year's event drew more than 400 people.

Roger Scott of Little Rock radio station 103.7 The Buzz acted as emcee and led the 49 participating teams through six rounds of trivia on topics ranging from sports to movies.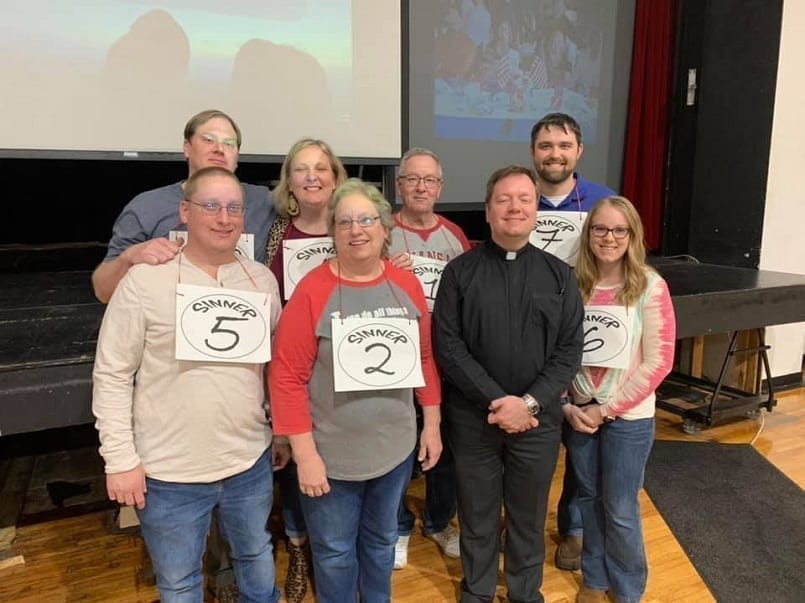 The title of Trivia Champion went to the "Seven Sinners and a Priest" (Eric Tyler, Sharon Tyler, Fr. Jason Tyler, Rachel Kordsmeier, Justin and Kim Spickes, Mark Tyler and Colton Kordsmeier). The team took home bragging rights and the option to create a new category for next year's competition.
Based on popular vote, prizes were awarded to the Price is Right team for Best Team Name, Best Table Decorations and Best Costume.  
Organizers expressed their appreciation to event sponsors Koontz Electric Co. Inc., ArkaValley, Green Bay Packaging, Petit Jean Meats, Petit Jean State Bank, Conway County Farm Bureau, Crow Construction and Hoyt Stone.
Proceeds directly benefit the school.