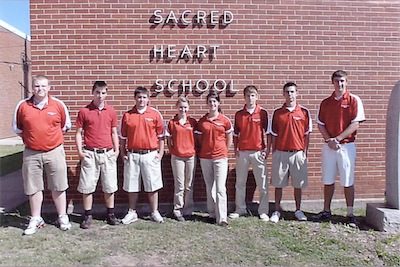 19 Oct 2011

Sacred Heart golf team places first in district tourney

The Sacred Heart Boys' Golf Team, along with girls' team member Claire Andrews, recently competed against seven other 1A schools in the District 1A golf tournament at Persimmon Ridge Golf Course near Greenbrier.


After 18 holes, the Sacred Heart team was tied with Southside, resulting in a single-player sudden death playoff. Hamp Maus represented SHCS and won the match on the first hole. Sacred Heart took first place over Southside.

Claire Andrews qualified to play in the state tournament as an individual at Coopers Hawk in Melbourne.


On Oct. 5, the Sacred Heart Boys' Team traveled to Horseshoe Bend and competed in the 1A championship at the Turkey Mountain golf course. The boys finished a respectable sixth place.


Members of the Sacred Heart boys team are seniors Taylor Andrews, Quinton Berry and Ryan Sutton; juniors Hamp Maus and Adam Hoyt; and sophomore Jordan Ogle.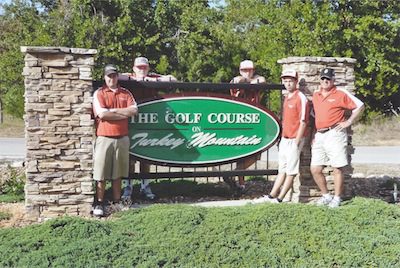 Members of the girls team are Claire Andrews and junior Erica Burgener.

Jerry Virden is the golf coach.