21 Jul 2014

Russo's – Molto bene!

by Don Bingham
Mike Kemp photos

If you have not tried Russo's Coal-Fired Italian Kitchen, you might want to add this restaurant to your culinary options. We have eaten there twice and will return in the near future.

Russo's is located on Sanders Road, just west of Highway 65 and Interstate 40, in northern Conway. Russo's celebrated its second year in business on May 3, with Ben Allen as general manager. "We pride ourselves with a family-friendly atmosphere, authentic Italian cuisine and sauces made from scratch," Allen said.


There are 13 other locations of Russo's Coal-Fired Italian Kitchen, most of them in the Houston, Texas, area. The hours are 11 a.m. to 10 p.m. Monday through Thursday; 11 a.m. to 11 p.m. on Friday and Saturday; and brunch is served from 10 a.m. to 3 p.m. Sunday.


The dishes are made fresh, not frozen and reheated, and one of their signature desserts, tiramisu, is entirely "house-made."


The Saturday-Sunday brunch includes "your way" egg dishes, omelets, pancakes, waffles, Italian breakfast pizza and a delicious Italian-style French toast (Texas-size toast with Nutella stuffing, chocolate syrup and powdered sugar).


One of the most unique offerings on the menu is the giant 28-inch party pizza! This pizza, more than two feet in circumference, feeds 10-12 and is not only served at the restaurant, but is also available for carry out! There is no charge for delivery for orders more than the $10 minimum.


To encourage the "family-friendly" atmosphere, Russo's offers "Kids' Night" on Mondays where kids eat free with the purchase of adult entrées, and it is not uncommon for a world-class animal balloon artist to entertain the kids table-side!


Tuesday and Thursday evenings are the nights to dine in if you are interested in live musical entertainment such as light jazz or guitar.


Not all dining establishments can offer gluten-free options, but Russo's is happy to do so. "All of our pizzas are baked in a coal-fired oven at a 1,000-degree temperature and are typically lightly charred and well-done to perfection," Allen said.


Among the offerings on the menu are appetizers, soups, salads, flatbread bruschetta, specialty pizzas, thin-crust Napoletana, calzones, fresh pastas, seafood specialties, flatbread sandwiches, "bottomless Mimosas" and great desserts.


Russo's invites you to enjoy a glass of wine when experiencing authentic Italian cuisine. The restaurant offers a sophisticated hand-selected wine list, accompanied by signature dishes that are always made fresh with the finest ingredients.


501 LIFE agrees that Russo's Coal-Fired Italian Kitchen is MOLTO BENE (very good), and MANGIAMO (let's eat)! For more information, call 501.205.8369.
---
Recognized throughout the state as an accomplished chef, Don Bingham has authored cookbooks, presented television programs and previously served as the executive chef at the Governor's Mansion. He is now the director of special events at the University of Central Arkansas.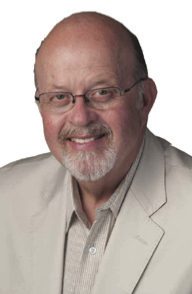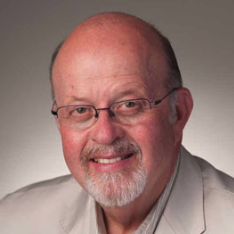 Latest posts by Don Bingham
(see all)