08 Feb 2023

Russ Hensley – Clinton (501 Basketball Team 2023)

Dropping four of your first five games to open the season could be enough to cause any team to fall apart early. For Clinton, however, adversity has served as motivation.

Led by senior forward and two-time 501 Basketball Team honoree Russ Hensley, the Yellowjackets have rebounded since November, developing into a competitive contender in the mighty Class 5-4A conference.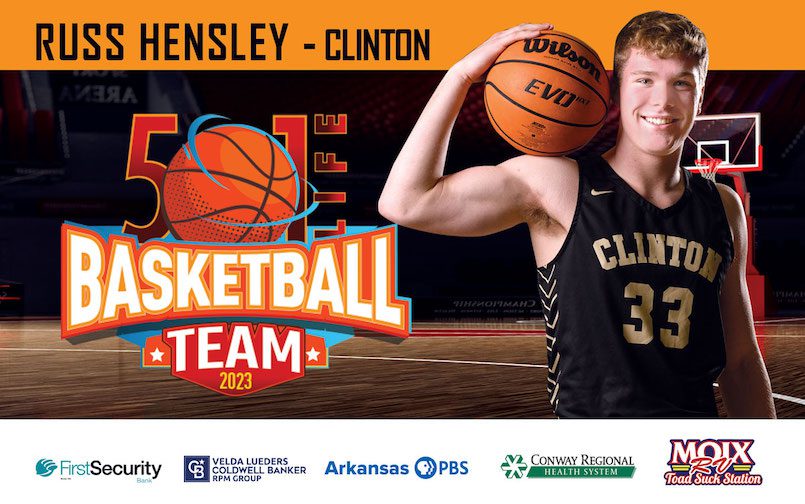 "Russ is a strong rebounder, a physical defender and a good finisher in the lane," Clinton head coach Judson Smith said. "He can knock down perimeter shots as well, but what stands out most is his leadership ability. Russ has also grown a ton offensively and will be a major piece of our success this season."
Clinton wins games through a combination of great interior defense and fearless shooting. "Our goals this season are to win a conference championship and return to the state tournament," Hensley said. "My personal goal is to do whatever I can to help my team win ball games."
Hensley also excels on the baseball diamond and is well-respected in the classroom as a member of Clinton's Bible Club and Fellowship of Christian Athletes.
"Russ is a natural leader, a high academic performer and an extremely self-motivated person," Smith said. "Russ is going to be successful at whatever he decides to do."