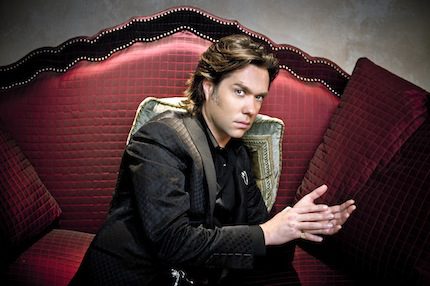 08 Oct 2012

Rufus Wainwright to perform at UCA

Posted at 7:01 PMh

in

News

Singer/songwriter Rufus Wainwright will continue the UCA Public Appearances season with the first Pops performance Thursday, Oct. 18.


The event is scheduled for 7:30 p.m. at the Donald W. Reynolds Performance Hall.
Wainwright has recorded seven albums and numerous tracks on compilation and film soundtracks. His music can be heard in movies such as "Moulin Rouge," "Shrek" and "Avatar."

"[Wainwright] is really well-rounded as a musician," said Ashley Love, director of finance and marketing for UCA Public Appearances. "Considering he would probably play venues much larger than ours, we are very lucky to have him."

Love said Wainwright would likely play the majority of songs from his new album, "Out of the Game," and some of his more popular songs such as "Cigarettes and Chocolate Milk" and his cover of "Hallelujah."

"His music is very chill," Love said.

Jerry Biebesheimer, director of UCA Public Appearances, said Wainwright's style transcended categories.

"Whether you call it pop, easy listening, contemporary or anything else, it is fun to listen to, and he is an excellent musician," Biebesheimer said. "The quality of his piano playing is reflected in his being officially listed as a 'Steinway Artist'."

Tickets, available at the UCA Ticket Central Box Office, range from $30-$40, and are $10 for children and UCA students with a current student I.D. For tickets, call 501.450.3265 or toll free from anywhere in Arkansas at 1.866.810.0012 or visit uca.edu/reynolds.

Reynolds Performance Hall plans to do a give away for the event at Preston Palmer Studios in Conway and over Facebook. For more information about how to win, visit facebook.com/ucareynolds.