24 Aug 2022

Rose contributes all over the field for Yellowjackets

The second year in 4A proved much more successful for Landon Rose and the Clinton Yellowjackets. Clinton punched a trip back to the playoffs, and Rose contributed to that effort.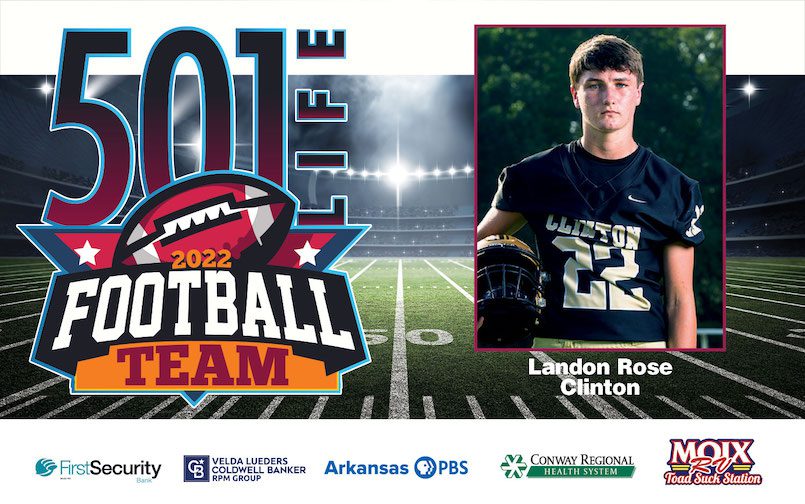 "Landon can play any position we need him to play that week," said Clinton Head Coach Chris Dufrene. "He plays defensive line, outside linebacker or defensive back all on defense. On offense, he can play fullback, wingback or receiver. He's one of the most versatile and most unselfish players I've ever coached."
Rose recorded 33.5 tackles, three sacks and five tackles for a loss in 2021.
"I want to be a better player every down — to always work hard and respect my coaches and teammates," Rose said.
"Offensively, he contributed as a runner and receiver out of the backfield," Dufrene said. "Landon was also a good leader for us on the field, and his teammates respect him and follow his example. We expect Landon to be a big contributor on the defensive line. He will likely anchor the defensive end spot, which is the position he played toward the end of last season. Offensively, he will be a big part of our backfield and running attack. We also expect him to continue to be a great example and leader on our team."
Rose also participates in track. In the classroom, the senior is a member of Spanish Club. In the community, Rose helps coach a 10 and under little league baseball team.