19 Aug 2019

Roots and Refuge: Garden talk with a local celebrity homesteader

by Donna Benton

There is a moment late in the season, after you have given in to the Arkansas summer swelter, that you feel it. That first trickle of crisp autumn air. It's not just a cool breeze. It's dry and still and it has a certain smell that evokes ideas of sweaters and football games and backyard campfires. You know it's early, and there are certainly more sweaty days to come, but it is a reminder that summer is winding down and fall is on its way.

I was walking through the garden with Jessica Sowards of Roots and Refuge Farm, between rows of towering trellised late season tomatoes, when I felt that first hint of fall. A late summer rain had fallen earlier in the day and behind the rain was a little blast of crisp fall air. It seemed appropriate as we were harvesting a basket full of some of the season's last tomatoes, a kaleidoscope of reds, greens, yellows and purples.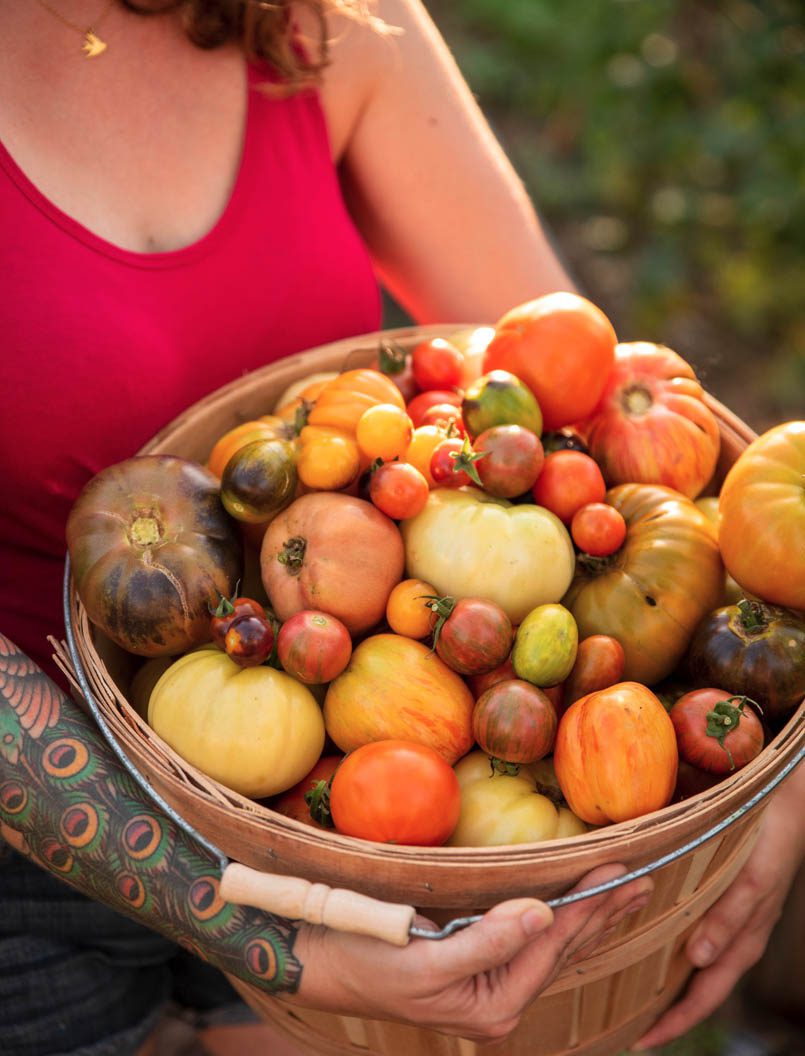 Jessica and her husband, Jeremiah, are modern-day homesteaders. They moved out to their little patch of land in the hills just outside of Vilonia a few years ago and set out to create a place where the land would provide for their family and their kids could have a connection to the land. Jessica has the giant, happy smile and unbridled giggle of someone who is exactly where she wants to be. 
As we stroll past a bushy branch leaning out over the edge of a raised bed, Jessica leans down and grabs a handful of tiny yellowish fruits. "Ground cherries," she says. I pop one in my mouth, expecting a tiny burst of tomato but instead there is an explosion of fruity sweetness like I have never tasted. She gives me a handful of the tiny fruits along with instructions for collecting and planting the seeds for myself, but I never made it out of the garden with them. 
Jessica stops at a tomato plant that has been stripped down to its sticks, plucks a fat green tomato worm and squishes it. We walk beneath a trellised vine full of little melons that are just turning ripe, and past a row of tomato plants, some green and filled with fruit and others starting to yellow and wither, having given their all. Jessica points out that gardening is full of victories and defeats. A gardener can do their best to nurture and grow, but ultimately nature has its way. 
Jessica and Jeremiah have developed quite a wealth of gardening and farming knowledge and they share their experience on their YouTube Channel named Roots and Refuge Farm. Jessica chronicles the whole experience from seed to harvest, with lots of helpful hints, weekly garden tours and lots and lots of tomato talk. Her fallible and happy, infectious nature make for great viewing, whether you care about aphids or not. 
With more than 12 million views, the YouTube channel has catapulted Jessica into celebrity homesteader status. "I honestly think it comes down to passion and authenticity," she said when I asked about her success on the web. "We are just regular people doing what a lot of people dream about and we love it. We love sharing it, and decided that in the process of doing so, we would be honest about it. That means sharing our faith, showing our failures and being transparent with our dreams."
I first discovered Jessica after my son, Joseph, and his girlfriend, Debbie, announced that they had some plans for the family garden, which, up until now was a few raised beds of hit-and-miss tomatoes and some herbs that refuse to die no matter how I neglect them. Of course, I was all in on this garden takeover. Before long my kitchen was afire with the warm glow of a grow light, and we were watching seedlings sprout from a spread of little Dixie cups across my dining table. 
I was surprised by the advanced garden talk coming from these kids, whose prior interest in the garden began at the plucking stage. Their gardening strategy was to simply do whatever Jessica was doing each day in her garden just down the road. Would you believe that we actually used a ladder to harvest tomatoes this year? 
I asked Jessica how it feels to hear stories of people who are inspired by her work. "It's very humbling to hear stories like these," she said. "It fuels me tremendously. For so long, I had these big dreams and desires and I looked everywhere for someone to tell me I could do it. Unfortunately, I often left sources feeling too dumb or too poor or just too little to make those dreams happen. Hearing that people found encouragement in my story and success brings me to tears. I genuinely love the garden, and to know that people made a choice to try because of that is such a huge reward for me."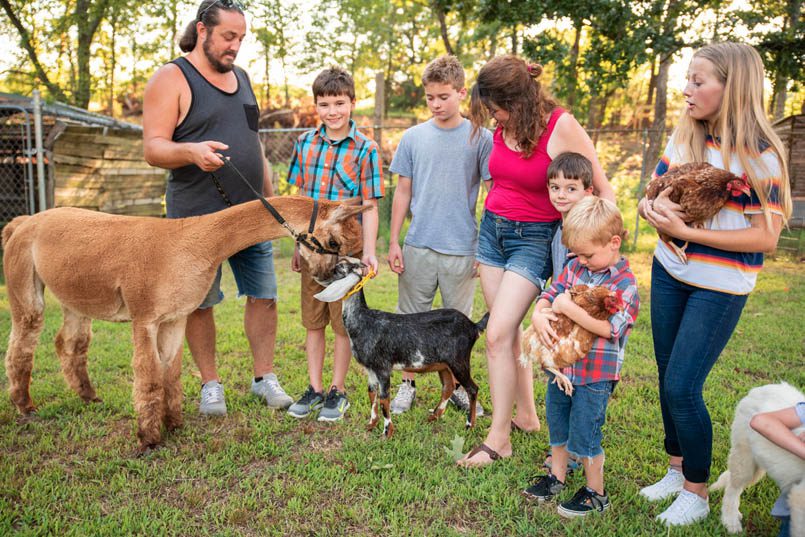 On my first visit to Roots and Refuge Farm, I expected a serene walkthrough like the weekly garden tours that Jessica posts on her channel. Instead the farm was bustling with action. The kids were all out, each wanting to show off their favorite part of the farm or give you a taste of a string bean or a snap pea. There was chicken chasing, dog petting, alpaca wrangling, bee watching (not too close), more sampling and lots of cheerful fun. They even had their own kids garden, where they were in charge. (Quite frankly, I think they had the best cucumbers!) 
It is clear that Jessica and Jeremiah's plan to build a legacy for the kids is firmly taking root.
As summer winds down and that first hint of fall blows in, when I start hearing talk of "back to school" or when I eat that last garden fresh tomato, I always feel a little bit of sadness for the end of the season. I imagine that this feeling must be overwhelming when your life and livelihood centers around the growing season. 
Jessica assures me that there is life in the garden after summer. "Fall gardening is so often neglected because retail stores aren't pushing it," she said. "Fall gardening, especially in our moderate zone, is just as fruitful as spring and summer gardening." 
When the summer plants finish up, she starts transitioning to her fall garden where she plants brassicas like kale, cabbage and broccoli and a second plantings of squash and beans along with root vegetables like radishes, beets, carrots and turnips, which do best through September and October. "They don't mind a little frost. In fact, they get even sweeter once they've been frost kissed." 
Homestead farming is not easy. There are successes and failures, but one day builds on top of another and something beautiful, amazing and worthwhile takes shape. "Roots and Refuge Farm is really about our legacy," said Jessica. "All of this is to give our children strong roots so they can produce good fruit in their lives. It's about creating a place of refuge for them which they can always come home to." 
Farm fresh eggs and red ripe tomatoes are great, but as I watch Jessica and Jeremiah surrounded by their family, all engaged in the business of growing things, the true value and purpose of it all becomes very clear.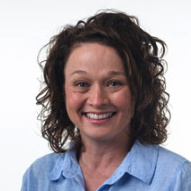 Latest posts by Donna Benton
(see all)