16 Oct 2019

Roberts, Bulldogs charge toward playoffs

by Mark Oliver

After a rare playoff miss last season, Bald Knob is looking to silence its doubters this season with a strong finish over the team's final four conference games. 

"At the start of the season, we didn't play the way that we were capable of," Bulldogs senior kicker Brendan Roberts said. "However, I'm proud of the way we have grown as a team, and I believe that we've shown that we can play with anyone. Our main goal is to make the playoffs. We're 2-1 right now, and we believe it is achievable. If we can give 110-percent effort and play with the grit that we know we have, then I think our team not only has a shot to reach the playoffs, but to make a deep run as well."  

Each of the Bulldogs' first three conference games has been decided by one score. According to Roberts, the frequency of close games makes his role as kicker as important as ever. 

"As a kicker, there's a lot of pressure involved," Roberts said. "Some of the biggest moments in a game come down to what you can do. From PATs to field goals, it's all on you. When you miss it, you miss it, but when you make it, it makes all the hard work and reps in practice worth it. We've had some close calls this season, but in the face of a challenge, we never stop fighting for each other."

Roberts was selected to this year's 501 Football Team — 27 players representing all 11 counties of the 501. The team, sponsored by Conway Regional Health System, First Security Bank and Conway Orthopaedics and Sports Medicine Center, boasts the best the 501 has to offer both on and off the field. The senior was nominated by his head coach, Lynn Garner.

"Brendan is a leader both on and off the field," Garner wrote in his nomination. "He exhibits great sportsmanship in all aspects of the game and is always respectful to all the coaches, teachers and administrators."

Earlier this year, a health scare nearly ended Roberts' senior season before it began.

"I missed the first few games of the season with a heart condition," Roberts said. "I had gotten sick during the first week of school, and my blood pressure skyrocketed. I went to the doctor and they ran a lot of tests on me and eventually put me on medication to treat my blood pressure issue. It was a challenge for me to not be able to practice or play for the first few weeks of the season, but I'm back full time now and ready to make the most of the remainder of my senior year."

This week, the Bulldogs (2-4, 2-1 Class 2-4A) seek revenge against one of their conference rivals — Heber Springs. 
"Heber Springs is a very good team," Roberts said. "From passing to defense, they play hard and do the little things right. Because of that, everyone expects them to compete with everyone. Coming into this week, some people don't think we have a chance, but if we can play like we know we can, we will show people that we belong in the playoff discussion and what we've done so far is not a fluke."
When it comes to athletics at Bald Knob, Roberts does it all. In addition to his duties on the gridiron, the senior contributes to Bulldogs cross country, track and field, golf and basketball.
"I love sports," Roberts said. "When you love what you're doing, it's not hard to make time for doing what you love. My coaches are all very helpful in making sure that I can attend every event possible. Sometimes I'm running or practicing on the weekends, but I stay in shape all year."
Academically, Roberts also holds a 4.0 GPA in the classroom. As a member of FBLA, FCA, Yearbook, Spanish Club and president of FCCLA, Beta Club and Student Council, the senior always finds opportunities to give back to the community he calls home.
"Having the opportunity to meet new people and build long-lasting network connections and relationships is fun for me," Roberts said. "With the support that we have from the community, it gives us the desire to give back in any way that we can."
"Brendan's best qualities off the field are his willingness to help with anything associated with our school," Garner wrote. "He is in numerous school clubs, is a four-sport athlete and helps coach the Special Olympics students from our school." 
After high school, Roberts plans to explore a career in exercise science or coaching.
"I come from a family of educators, so helping others is in my blood," Roberts said. "Because I'm so involved with sports in this community, I could see myself coming back and leading athletes in some way. Maybe one day I'll come back and coach the Bulldogs."
Whether it's facing a game-winning kick or overcoming a personal challenge, Roberts says a little bit of faith goes a long way. 
"I am a Christian," Roberts said. "If I didn't have my God-given abilities, then I wouldn't be where I am today. He continues to be with me in tough times and gets me through any obstacle. In my good games and my bad games, He's always there for me in the end, and that's OK."
Bald Knob plays host to Heber Springs at 7 p.m. Friday.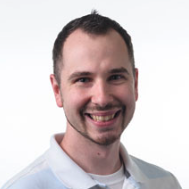 Latest posts by Mark Oliver
(see all)